I couldn't resist posting this article about dog bookends because I love books and dogs. I still read most books on paper (call me old fashioned, go ahead), and bookends really come in handy around my house and on my desk. They're also great for keeping cookbooks from falling over.
Anyhow, I started wondering if there are bookends with dogs on them–not pictures of dogs, but little figurines. That led to these discoveries that I think are so cute they're worth sharing with you. I can't figure out what some of the breeds are. If you know, please leave it in the comments section below.
Jack Russell Terriers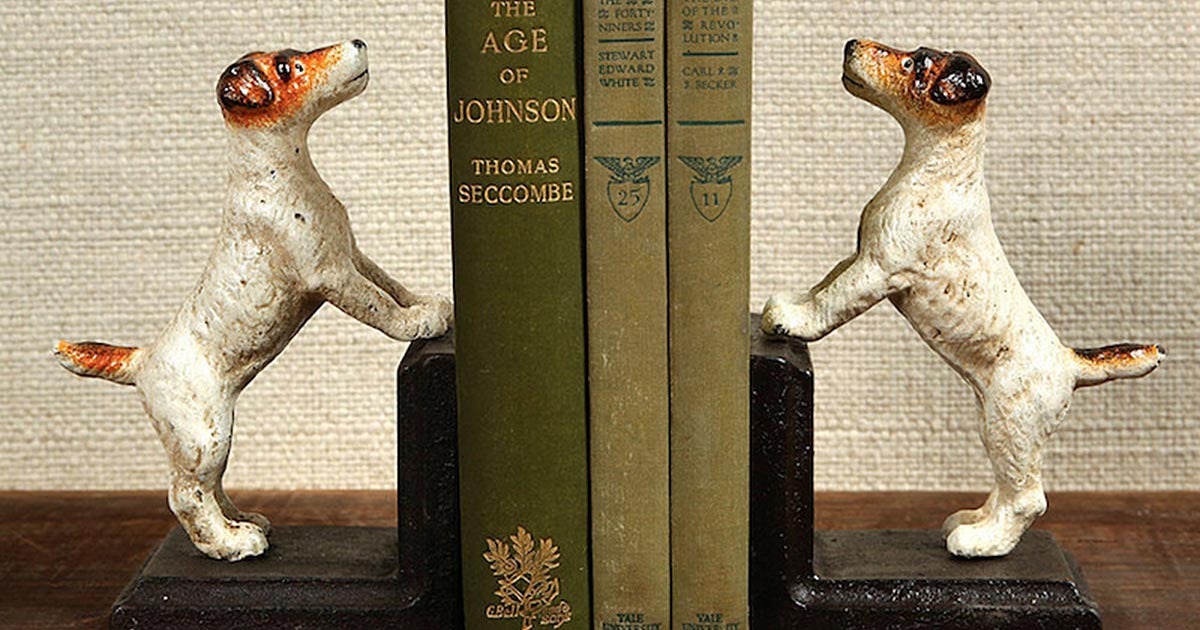 These two little cast iron Jack Russell terriers  just aren't tall enough to see over the wall of books! I found them for $55 on Bliss Home and Design.
The Curious Dachshund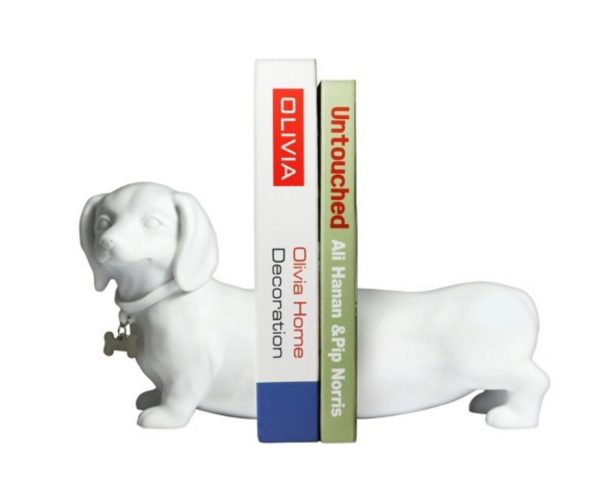 This little dachshund is made by Danya B of CEMENT. He reminds me of my mini dachshund, Cocoa. I love the look on his face–classic. It's $32 at Amazon.
Saint Bernards?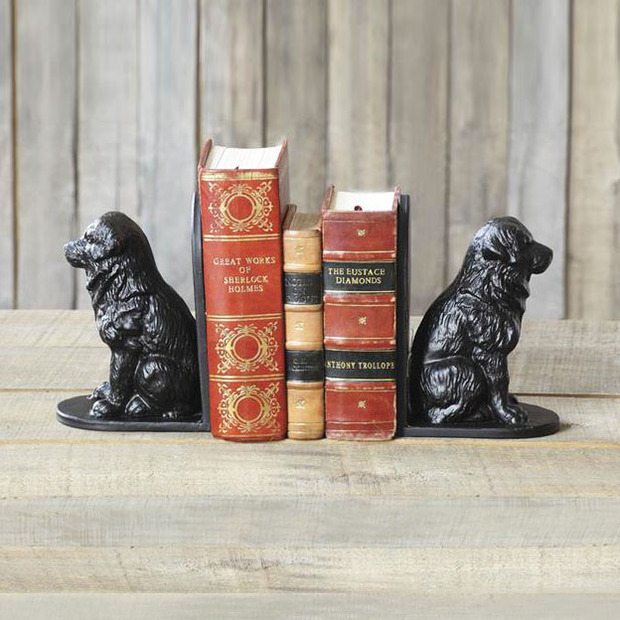 These dog bookends are also made from cast iron and cost $52 at Wayfair. They're by Creative Co-op and the dimensions are 5" H x 3.75" W x 5.25" D. They also weight almost 8 pounds. Do you think they're Saint Bernards?
Green dachshunds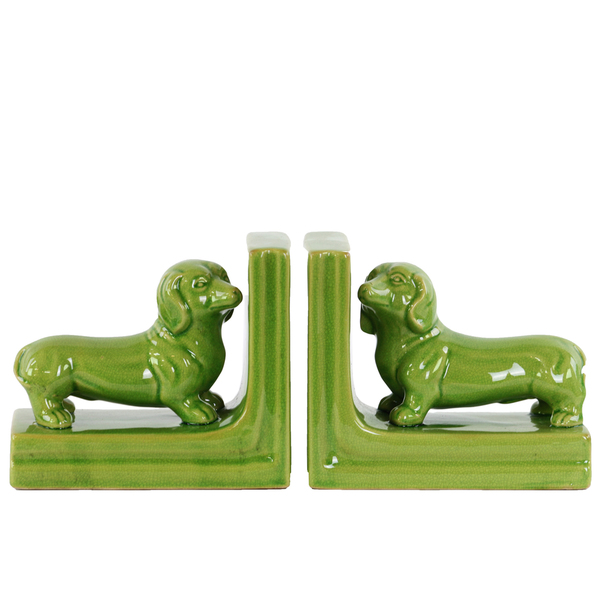 These dachshunds are from Overstock.com (the Urban Trends Collection) and cost $63. They're made of ceramic with a high gloss finish.
Terriers?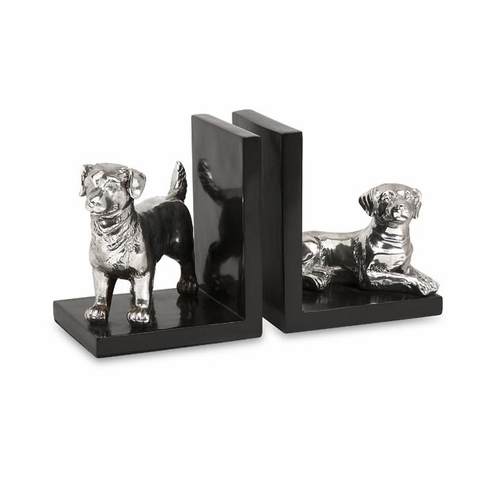 These dog bookends by IMAX look like they're made of silver, but they're actually made of stone powder and polyresin. They cost $51 from Wild Orchid Quilts. What breed do you think they are?
Neighborly dogs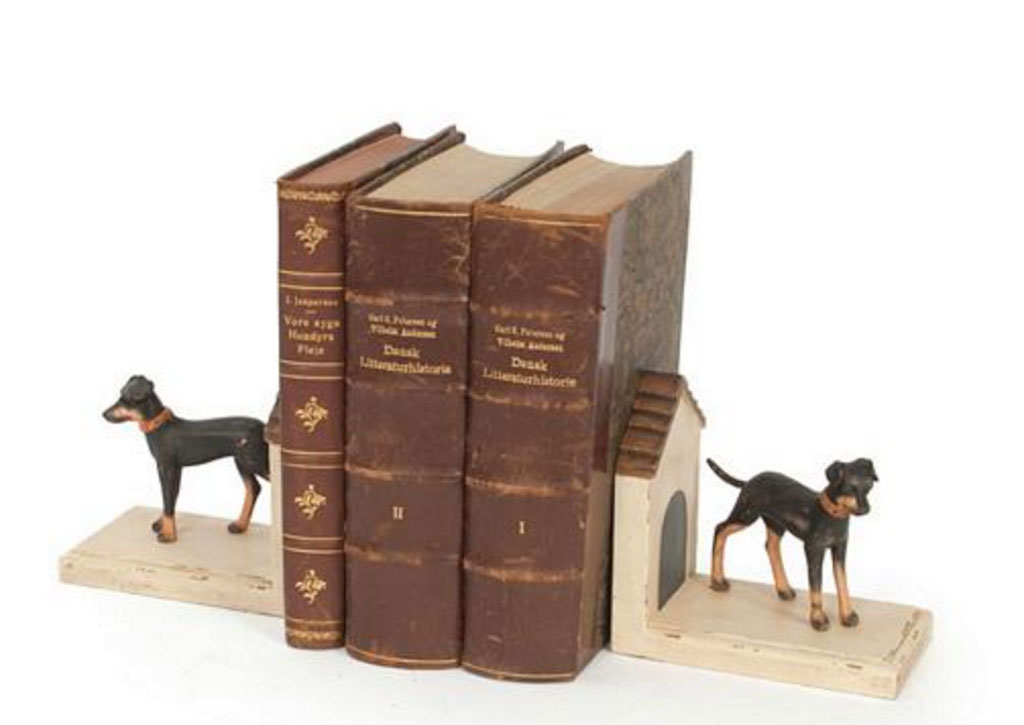 I like how these dogs each have their own doghouse. They cost $103 for the pair on The Classy Cottage website, are made of wood and resin, and are hand-painted.
Hound Dogs in Love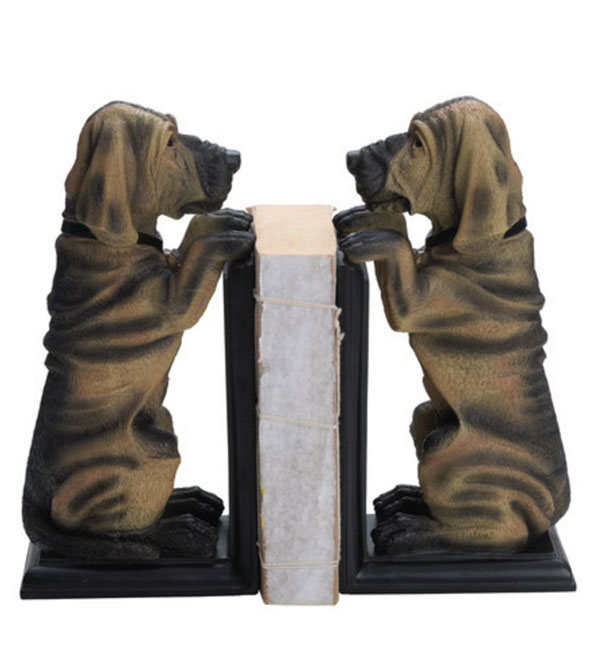 These Hawthorne polyresin dog bookends are $23 from Zulily. It's adorable how they're staring into each other's eyes.
Alert Hounds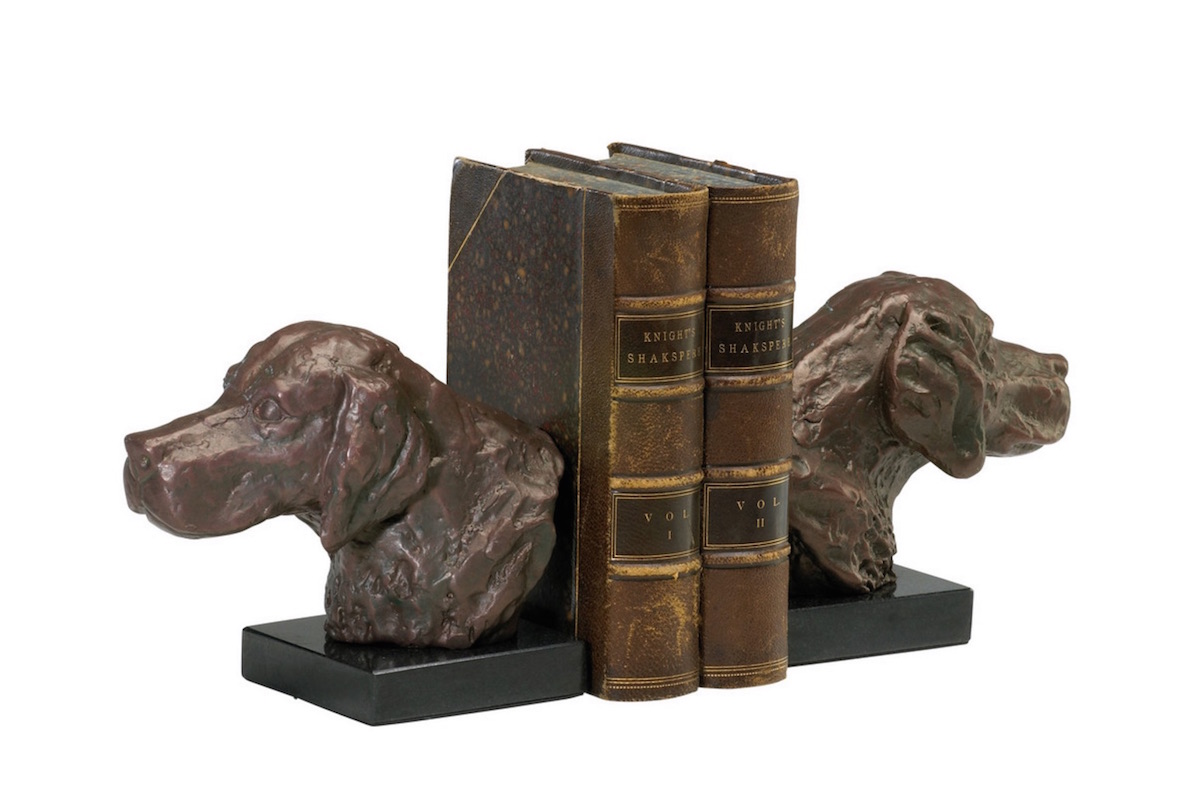 These hound dogs go for $208 on Houzz. They're made of solid metal with a light bronze finish, from Design & Board.
---
Do you have links to dog bookends you like? Please share it in the comments.