If you love curry recipes, you'll love the sheer variety of these 15 top-rated recipes I found all over the Internet. Ingredients include everything from seafood and chicken, to nuts and veggies. In some cases they're very traditional, but have been tweaked to perfection. In some cases they push beyond the usual boundaries to create something even more exotic and new. Enjoy!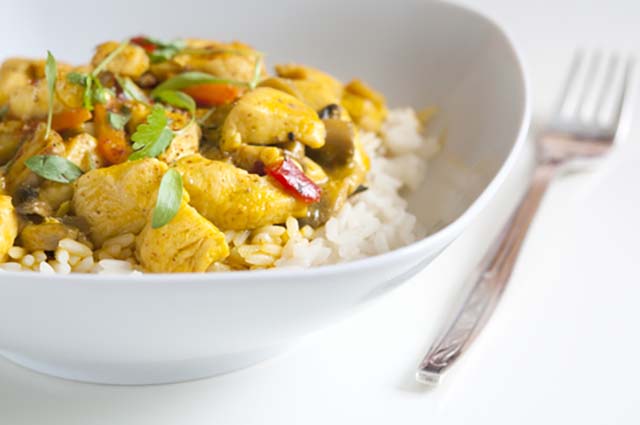 ---
>>Affiliate notice: I research every product I recommend, and I only give high marks to the very best. Some of the links here may be affiliate links, which means I may receive compensation from companies if you purchase from them. This is at no cost to you and it helps me keep this website running. So thanks for helping me! I independently own this site and the opinions expressed here are my own.<<
---
Curry Recipes with Meat:
Chicken Curry with Cashews
The fact that this Gourmet magazine recipe got 4 out of 4 "forks" from 718 reviewers on Epicurious.com says it all. As one reviewer notes, it's good with or without the nuts.
---
Murgh Kari
This Indian chicken curry recipe by Ayshren has a 4.5-star rating out of a whopping 433 reviews on Allrecipe.com. As one reviewer said, "I no longer need to order out for Indian!"
---
Indian Lamb Curry
Sue Lau's recipe on Food.com has earned five stars from 45 reviewers. It comes from Delhi, India, and the lamb can be replaced with beef. She suggests serving it with rice, pakoras or samosas, and a nice crispy salad. Sounds great to us! For more, visit her wonderful blog Palatable Pastime.
---
Murgh Rezala
New Delhi Television published this popular Bengali recipe for chicken curry by chef Niru Gupta. It has five stars from fans and includes yoghurt, coconut, cashew nut paste, silver leaf, and cream.
---
Spicy Chicken Coconut Curry
Eighty-three reviewers on The Food Network's site gave this receipt by Tyler Florence (host of The Great Food Truck Race and mentor on Worst Cooks in America) an average of 5 stars.
---
Home-style Chicken Curry
Out of 168 ratings, this one-pot recipe by Roopa Gulati garnered an average 5-star rating and stands out for its mix of hot spices and coriander.
---
Tom's Trinidadian Chicken Curry
Leave it to Ree Drummond (AKA The Pioneer Woman) to show you step-by-step how to make this dish. The beautiful photos alone will make you drool.
---
Vegetarian Curry Recipes:
30-Minute Coconut Curry
For a gluten-free, vegan curry that you can whip up in little time, this one by Dana and John at the fabulous Minimalist Baker food blog is a hearty meal thanks in part to the coconut quinoa. When I checked, 32 reviewers had given it an average of 4.8 stars.
---
Tomato Curry with Coconut Rice
Chef Nigella Lawson, a self-professed non-vegetarian, finds this recipe extremely satisfying even though it lacks any meat.
---
South Indian-Style Vegetable Curry
46 reviewers on the Fine Cooking website gave five stars to this recipe by Ellie Krieger. One-pot and meatless, it incorporates cauliflower, sweet potatoes, and more.
---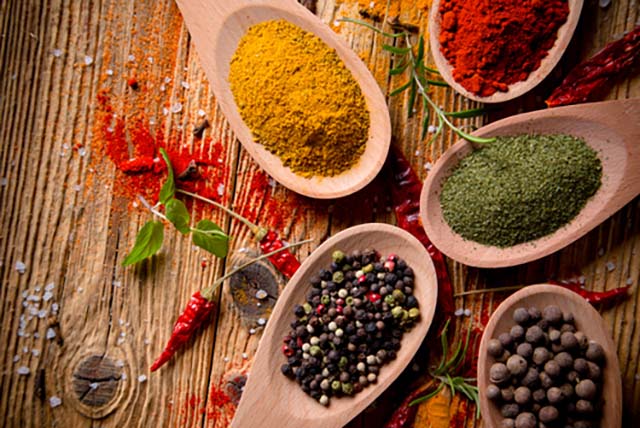 ---
Curry Recipes with Seafood and Fish:
Curried Mussels
Curry couldn't be simpler than this recipe that the editors at Bon Appetit magazine singled out as simple and delicious.
---
Fantastic Fish Tikka Curry
From Jamie Oliver of the BBC's The Naked Chef and ABC's Emmy award-winning Jamie's Food Revolution, this recipe includes white fish, lentils, cloves, among other ingredients.
---
Simple Goan Fish Curry
Chefs and writers from The Telegraph, Britain's well-respected news source, ranked this recipe by Diana Henry among its top five in the British Curry Awards in 2013. The recipe calls for white fish, but you can use whatever type you like, from cod to haddock.
---
Curried Shrimp Salad with Grilled Watermelon
Food and Wine magazine published this recipe by Christopher Kostow, noting that the grilled watermelon adds a smoky-sweet flavor and that the shrimp can be switched out for lobster. Yum!
---
"Our Favourite Curry"
The Good Housekeeping Cookery Team in the U.K. say this recipe with king prawns is the one they like the most. I think that definitely makes it worth a try.
---
What do you think are the best curry recipes? Please let me know by leaving a comment.