Understanding how to read ebooks that you download can be confusing if you don't know exactly how to do it. That includes reading them on your computer, phone, tablet, or eReader (like a Nook or Kindle). The good news: It looks harder than it is. In this post I give you step-by-step instructions for reading different ebook file formats on different devices, as well as on the Web.
Also note: There are some problems with reading certain books on certain devices because of the DRM (Digital Rights Management) settings. These settings are designed to prevent people from making copies of books and sharing them without permission.
Some people choose to strip the DRM in order to read ebooks on their devices. There are inexpensive software programs, such as EPUBOR Ultimate, that can do that without losing any quality.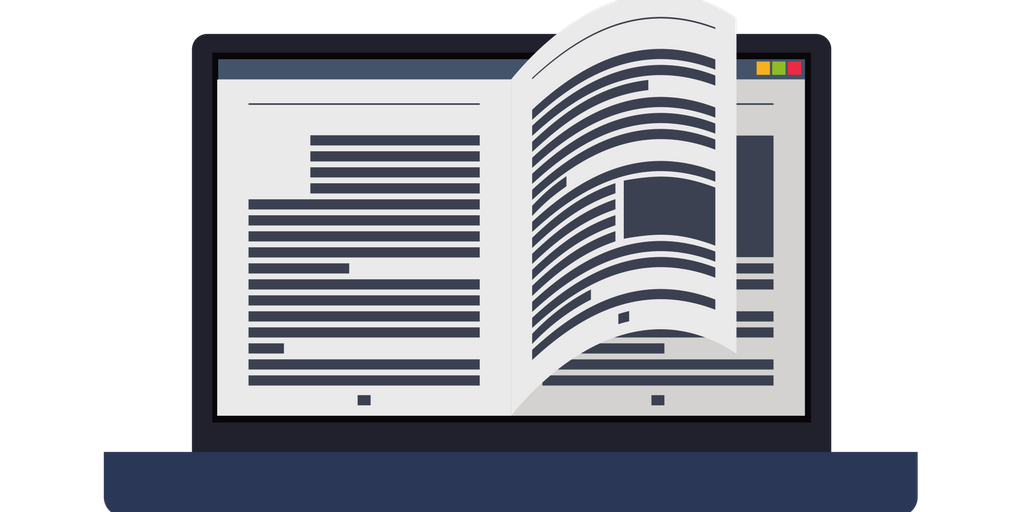 ---
Overview of file formats for ebooks and popular platforms:
EPUB and PDF – Nook, iBooks, Google Play, Kobo
MOBI, AZW, PRC – Amazon Kindle ebook formats
How to read ebooks on Apple devices
1. On your iPhone:
PDFs or EPUB files: Open them in iBooks or in EPUB Reader (a free app you can download from the App Store). You may need to first download the book to Dropbox or the Apple Files app, then open it in one of these apps.
MOBI (Kindle) files: Download the Amazon Kindle app to your device. Then you can read these files.
2. On your desktop Mac or iPad:
EPUB files – On your desktop you can open it in iBooks or use Adobe Digital Editions. After you install it and open it, you go to the FILE menu and choose ADD TO LIBRARY.
PDFs – Use iBooks or Adobe Digital Editions.
NOOK books – Download the Nook for Mac reading app. 
3. Via your Web browser
MOBI (Kindle) files: You can read Kindle books using the Amazon Cloud Reader. This requires that you install one of these Web browsers: Safari, Chrome, Firefox, or Internet Explorer.

After you do that, launch the web browser and go to the Amazon Cloud Reader website.
You sign into your Amazon account (or sign up for one for free, if you don't have one). Then you can follow instructions to set up your browser to store your Kindle books so you can read them offline. That means you can read them even when you're not connected to the Internet.
You can also purchase or download free Kindle books from within your browser.
---
How to read ebooks on Kindle eReaders
Kindle eReaders are set up to read ebooks that are formatted as MOBI files. When publishers upload books to the Amazon store, they upload them in the .mobi file format.
But if you have an EPUB file, you can still read it on your Kindle by converting the EPUB into a MOBI file. Here's how.
I) Use Calibre
Download the free Calibre program on your desktop computer. It's available for Mac OS, Windows, and Linux.
Install it on your computer.
Download the EPUB file to your computer and add it to your Calibre library. You do this by opening Calibre and then clicking the button ADD BOOKS in the top left menu.
The title should appear in the main screen below the menu. Highlight the EPUB book title you want to convert into a MOBI file. Click the COVERT BOOKS button in the top menu.
A new window will open with lots of options. You can ignore all of them except the one that says OUTPUT FORMAT. Select MOBI is selected.
It can take a minute or two for the file conversion to take place. When it's done, right-click on the ebook title in your Calibre library and choose OPEN CONTAINING FOLDER.
You should now see the MOBI file. You can plug your Kindle device into your computer, and copy and paste the MOBI file into your Kindle.
II) Use Kindle Previewer
This is a program by Amazon that you can download for free, for Mac OS X and Windows. This program is designed to allow you to see how non-MOBI files will look on your Kindle. When you preview an EPUB in Kindle Previewer, it automatically converts it into a MOBI file! Here's how to use it:
Download Kindle Previewer and choose OPEN BOOK on the main page.
When the software has converted your EPUB into a MOBI file, a dialog box will open. This box should tell you that it has "successfully compiled the book" and give you a link to the file.
Now you can plug your Kindle device into your computer, copy and paste the MOBI file. Then you can read it on your Kindle.
---
How to read ebooks on Nooks
EPUB and PDFs: Nooks are designed to read these formats.
MOBI: You will need to convert the MOBI format to PDF or EPUB. You can use Calibre for this (see my previous instructions).
---
How to read ebooks on Kobo eReaders
EPUB, EPUB3, MOBI, PDFs: You can add these formats to your Kobo eReaders using Calibre and Adobe Digital Editions (ADE), which I explained previously.
But because many EPUBs and PDF books with an ACSM file extension are protected by Adobe DRM, consider using ADE to transfer the books to your Kobo eReader. When you do that, ADE will authorize your eReader to read even the DRM-protected books.
---
How to read EPUBs on Windows devices
Windows computers can have a hard time reading an EPUB. You can read them using an EPUB-reading app. You can find them on the Windows Store or using the links below. These include:
One way around downloading software to your Windows device is by reading the EPUB directly in your Web browser. Here are two easy ways to do that and they're FREE.
I) Use Google Chrome and MagicScroll Web Reader
Download and install Google Chrome on your PC and add the MagicScroll Web Reader.
Go to the MagicScroll Extension page and click on the ADD TO CHROME button. This will install it in Chrome.
To read your EPUB file, open a new tab in Chrome and go to the home page of MagicScroll.
Add your EPUB to your MagicScroll library by clicking the button ADD A BOOK TO YOUR LIBRARY.
Choose whether to add the EPUB from your PC or from an ebook source on the Internet.
After you add a book to your MagicScroll library, you can access it from across any platform.
II) Use EPUBReader and Firefox
 Download and install Firefox on your PC.
Go to the EPUBReader extension page and click the ADD TO FIREFOX button.
Now you will see a book icon in your Firefox extensions menu (top right). Click on it to access EPUBReader.
When you click on it, you'll find many books already uploaded. These are from the Gutenberg.or lirbary and archive.org. They're free to read.
To read your EPUB, drag it to the Firefox browser window. Or you can download the EPUB file by clicking the DOWNLOAD link.
III) Use Amazon Cloud Reader (see my instructions in the Mac section).
---
How to read ebooks on Androids
On your Android:
EPUB files: Download an EPUB reader app from the Google Play Store. For example, the Lithium EPUB Reader; eReader Prestigio; and eBoox.
MOBI (Kindle) files: Download the Amazon Kindle app from the Google Play Store. Or use the Amazon Cloud Reader to read them from within a Web browser. (see my instructions in the Mac section).
---
Got questions? Leave them in the comments section below.