Figuring out your wedding budget is probably the hardest decision of all. You want the event to be perfect, but you quickly discover that things you assumed wouldn't cost much can actually raise the bill tremendously. If you're already feeling stressed out about it, remember that you're in good company and there are easy solutions for dealing with it! Mostly it comes down to understanding which are the most important variables for you, then working backwards from there.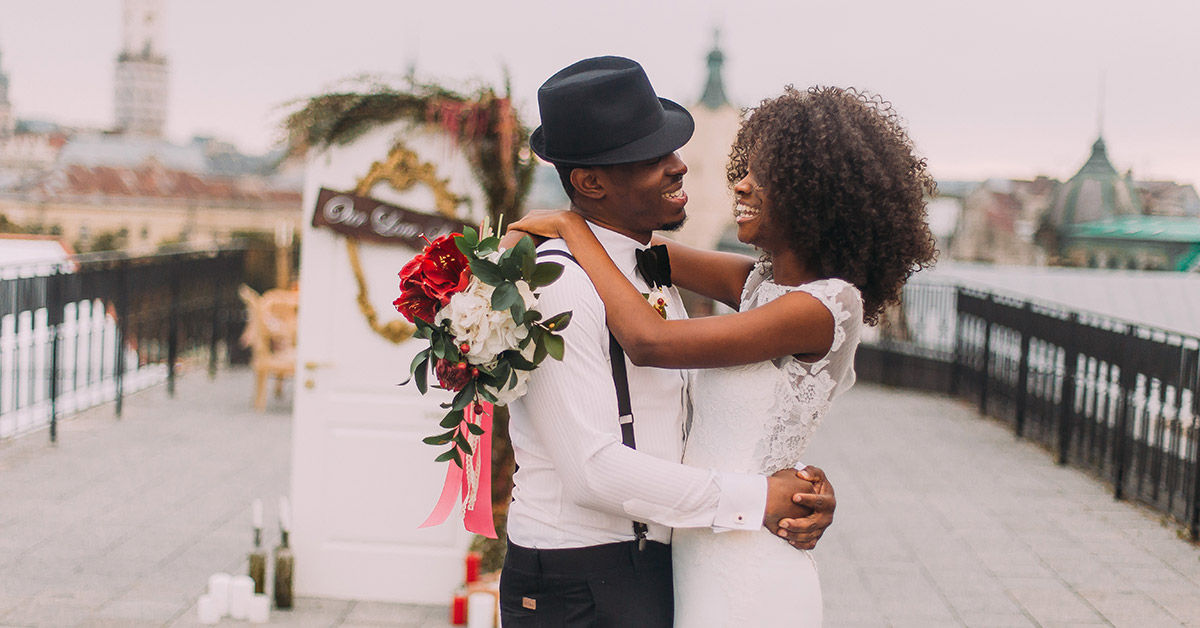 To get the best advice about how to wrap your head around wedding budgets, I turned to weddings expert Tony Conway of Legendary Events, one of the biggest and best wedding design and production companies in the U.S. Tony has designed and produced over-the-top weddings for celebrities, as well as weddings with mid-level budgets.
Read on for Tony's 10 wedding budget tips, so you can make the best decisions for your big day…
1. Set a maximum amount you can truly afford to spend on your wedding
It's easy to get carried away by your dreams of the perfect wedding, but you don't want to start your new life together with huge debts that you really can't afford.
A good method for tackling the big picture is to sit down with your partner and set a realistic minimum and maximum amount you will spend—before you start thinking about specifics. Then, if you have family members who are willing to help out, you can take those numbers to them and talk it through.
"You may feel awkward at first discussing dollar amounts, but the more you involve relatives in this phase, the more comfortable they'll feel leaving the reins to you when it comes to spending it," Conway says. "Also, consider using a credit card (that you will pay off!), so you can gain those wonderful points towards travel and other things." 
2. Look at photos of other people's weddings to figure out which variables mean the most to you
A great way to start looking around is on Pinterest and Instagram. You can search for the keyword "weddings," or add other keywords if you know what sort of wedding you want (for instance, "garden weddings" or "spring weddings").
Once you find weddings that give you that happy feeling inside, take a closer look at the photos. What is it exactly about the photos that make you feel that way? If you find that it's the type of tabletop decorations, the string quartet, or the cake, put those variables at the top of your priorities list. That way when you start doing actual budgeting, you can make sure those things don't get let for last.
After you write down your wish list, share it with your partner. Does he or she agree? "If not, don't let it become a point of tension; you want the entire planning phase to be fun!" Conway says. Just ask your partner to go through the photo research process and make a separate list, then compare your lists to find the common ground.
>>Affiliate notice: I research every product I recommend, and I only give high marks to the very best. Some of the links here may be affiliate links, which means I may receive compensation from companies if you purchase from them. This is at no cost to you and it helps me keep this website running. So thanks for helping me! I independently own this site and the opinions expressed here are my own.<<
3. Figure out the number of wedding guests you must have
Of course you have to consider both sides of your families and friends. But, it's easy to start adding on all kinds of people to your list—including ones you don't even know (like your parents' colleagues) or people you're not really close to (like some of your own co-workers).
"Remember that every person who comes is a person you have to feed—and food and drinks are where the budget can quickly go up," says Conway. "I always suggest to my couples that the guest list is one of the most important things to do in advance. It will give you your first idea of how many guests you're thinking of, and that starts the process of planning the size of the space and the cost."
4. Research the cost of venues you like as soon as possible
Generally certain kinds of venues are priced within a pretty narrow range, but the price to rent, say, a ballroom can be vastly different from the price of renting a small garden. Using your photo ideas for your ideal wedding, first analyze what kind of venue will make you happy. Then research venues of that type in your area.
Once you narrow them down, contact three to five of them. This should give you a good idea of the prices you can expect for this budget item, and whether you should keep it as a top priority or move it down your list. "And always remember to create a rain plan for anything you're considering outdoors," Conway says. "Doing without that plan is not an option." 
5. Come up with a list of acceptable dates
Some days and times are going to be more expensive when it comes to renting a venue. Often Saturday evenings cost more. If you can be flexible, you can sometimes save thousands of dollars just by choosing a Thursday instead. "Of course, getting married on the weekend makes it very easy for out-of-town guests," Conway says. So it may be that you'd rather spend the extra to make it that much simpler for everyone.
6. Make a list of friends who could help you with wedding day services
This doesn't mean asking friends to help you pay for your wedding; it means those who may have professional-level skills and could help you cut costs.  For instance, if you have a friend who's a great photographer, DJ, or musician, you could find out what they would charge to do your photography or music.
Prices for professional photographers vary depending on what services they provide for a wedding. For a pro DJ, expect to pay around $1,200 to $5,000 and up. Live string music during the ceremony may be $500 to $2,500 depending on the number of musicians and the amount of time they perform.
If you do consider asking friends, really think it through first. A wedding is a very emotional event, and sometimes your friend can't be held accountable in the way that wedding professionals can.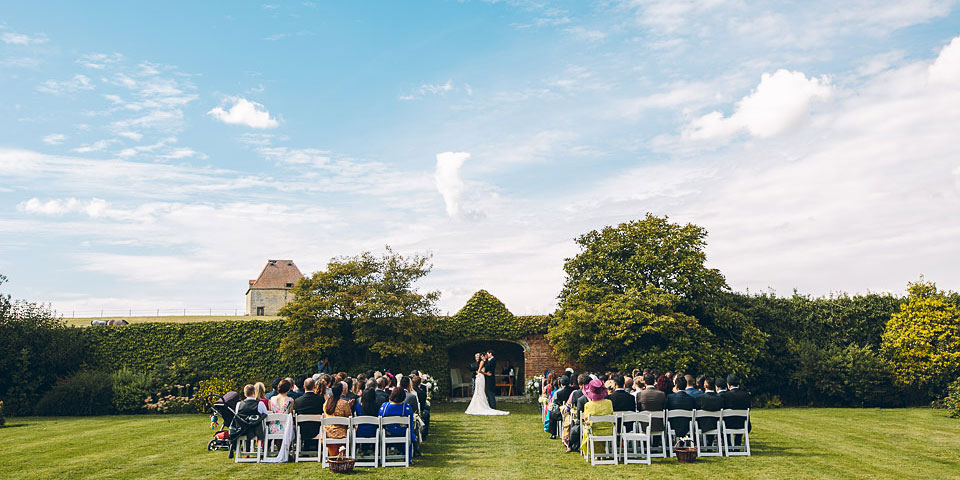 7. Be realistic about whether you need to hire a wedding planner
"Many wedding planners can save you valuable time and money, and you may want to consider interviewing wedding planners that you've been referred to or have read about," says Conway. "That interview will also help you learn about budgets." But, he adds, remember that a wedding planner's time is money. "Wedding planners are like CPAs or attorneys, in that their time adds up—and so can your overall planning cost."
Some venues will insist that you hire their own planner, at least just to manage the wedding day events. A coordinator for the wedding day can cost anywhere from $400 to $900 on average. But, that's different from hiring someone to manage the entire wedding down to every detail, starting from Day 1. 
"My company, Legendary Events, is referred to as a 'special event company' because we offer services related to catering, staffing, valets, entertainment, design, floral, and baking. For couples getting married in Atlanta, we also own two venues," Conway says. Finding this wide variety of services within one company is unusual. Most wedding planners only focus on researching and coordinating those variables from different vendors. 
It's also why the price for wedding planners can easily cost $5,000 to $25,000. If you're planning a high-end wedding, planners may charge a percentage of the total wedding budget—maybe even 15 percent. 
8. Think carefully about wedding invitations
Invitations are one variable where price can vary widely based on the choices you make. If you have them professionally printed on the highest quality paper, with ribbons and other detailing added on, you can spend upwards of $800 or more. Smaller, local printers may charge closer to $400. There's also always the option of printing them yourself if you have a high-quality laser printer.
But, think long and hard about whether you really want to spend the time formatting them and making sure they're perfect. "If you're not a DIY-er by nature, this could prove to be a headache you'd rather avoid," says Conway. "Also, remember that your invitation and your 'save the date' cards really set the tone for your special day." 
9. Look at a wide range of wedding dresses price-wise
Yes, this is your day to shine and no matter which dress you choose, you're going to look gorgeous! So, the choice of a dress is more about you and how you feel in it. Couture wedding dresses are handcrafted and breathtakingly beautiful, but so are many off-the-rack wedding dresses that you can find in lower priced bridal boutiques. (Sometimes lower priced dresses may be machine sewn, but include handcrafted details, such as beading.)
Before you get your heart set on a wedding dress that costs $10,000, take a look at all the ones that cost under $1,000. You may find one that you fall in love with, and you can put the extra money towards your other priorities, or save it for your honeymoon and life together.
10. Finally, consider the cost of flowers and decor
Bouquets, rental chairs, candles, favors for guests—these things can add significant costs to a wedding budget and must be considered after all of the other big things are in place. Often the venue you rent will affect some of these items; for instance, chairs may be included. The best way to start planning this area of your budget is to go back to your collection of wedding photos from Pinterest or Instagram, and identify the exact ideas you'd like to replicate. Then, you can start pricing out each item within the context of how much budget you have left.
"If you find that you just can't afford something, chances are there's a DIY way to do something similar," Conway says. "But, that will take time and effort, and you may discover you're fine with giving it up because every other detail you've planned is so amazing."
What's the most important item in your wedding budget? Leave a comment below!