There's one inevitable fact about weddings that you should accept now, so you won't be surprised later: Not everything on your wedding day will go exactly as you have planned. But rather than discouraging you, it should inspire you to get even more organized about your wedding reception.
"You should plan every detail possible, including what you'll do in case of disruptions like bad weather, and write them all down in a very precise timeline," says Atlanta weddings expert Tony Conway of Legendary Events.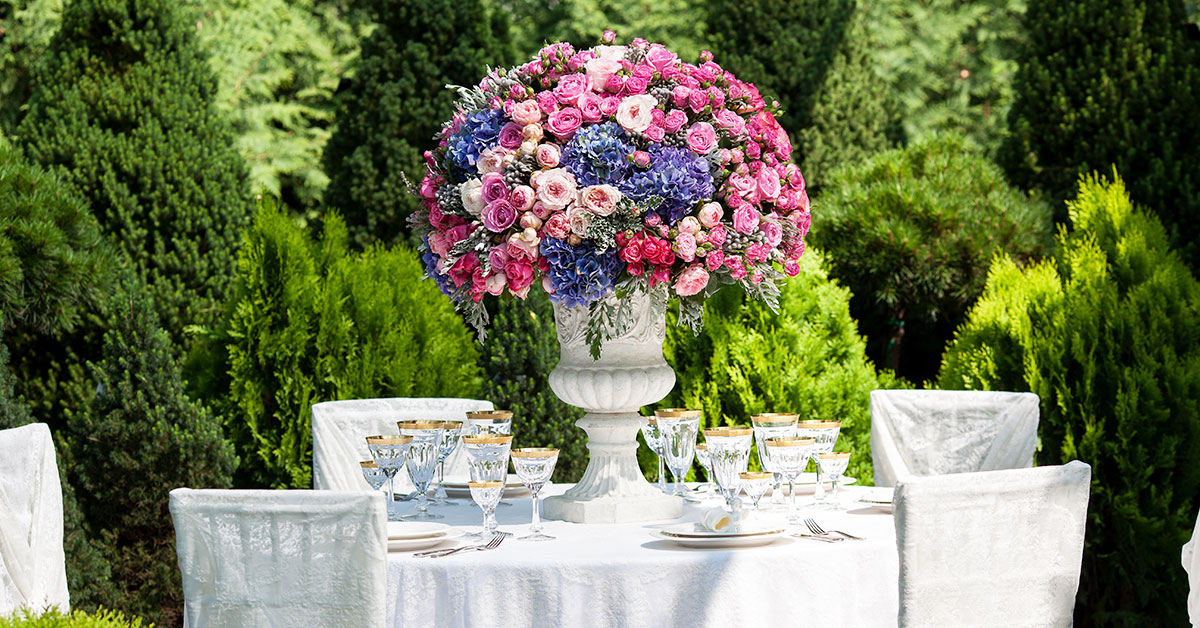 To make it easier, divide the timeline into several sections based on what needs to happen before, during, and after the ceremony. The reception, Conway says, should be treated as its own timeline.
"The reception has many moving parts, from cocktails and food, to speeches, dancing and cutting the cake." A typical wedding reception usually lasts from four to six hours, and while there is a traditional sequence of events that some people follow precisely, Conway says you don't need to.
"Remember it's your wedding and you get to do it the way you want. But, those of us in the business are here to guide you and suggest things that we are familiar with, to ensure your happiness." 
>>Affiliate notice: I research every product I recommend, and I only give high marks to the very best. Some of the links here may be affiliate links, which means I may receive compensation from companies if you purchase from them. This is at no cost to you and it helps me keep this website running. So thanks for helping me! I independently own this site and the opinions expressed here are my own.<<
Here is Tony's Guide to the Wedding Reception Timeline:
The Receiving Line
"This is somewhat a thing of the past," Conway says. "What I recommend is that the bride and groom split up their time during the reception, and make sure they get around to say hello to their guests."
Cocktail Hour
Within an hour of the ceremony your guests should leave the ceremony site and arrive at the reception site for the cocktail hour. (During that hour you'll be taking photos with your wedding party back at the ceremony site.) "This gives guests a chance to greet each other and start to let loose a little," says Conway. "I suggest a passed specialty cocktail or wines, to limit that initial line at the bars with so many guests arriving at the cocktail hour at one time." You can either set up a bar with bartenders for this; do a self-serve table with one waiter standing beside it; or have waiters pass out drinks on platters.
The First Dance
This is the time for you and your partner to make an entrance and allow for all of the guests to enjoy you, take photos, and applaud. In general there are two times when this dance can take place: right after you are presented to your guests as a married couple, or during the first course of the meal. "Usually the DJ or the band leader will announce the newlyweds," says Conway. "You can dance the whole dance alone, or you can have that person invite guests up to dance when the song is half over."
Father-Daughter and Mother-Son Dance
These dances take place after the first dance by the newlyweds. "It's a very special moment, and of course the person who has this dance depends entirely on your family structure," says Conway. "I've seen people have these dances with their best friends, too."
Dinner
By the time dinner is served, most guests are grateful to sit down and fuel up for the festivities that will come. Usually dinner is served within 30 minutes of when the guests enter the main reception area.
Speeches and Champagne Toast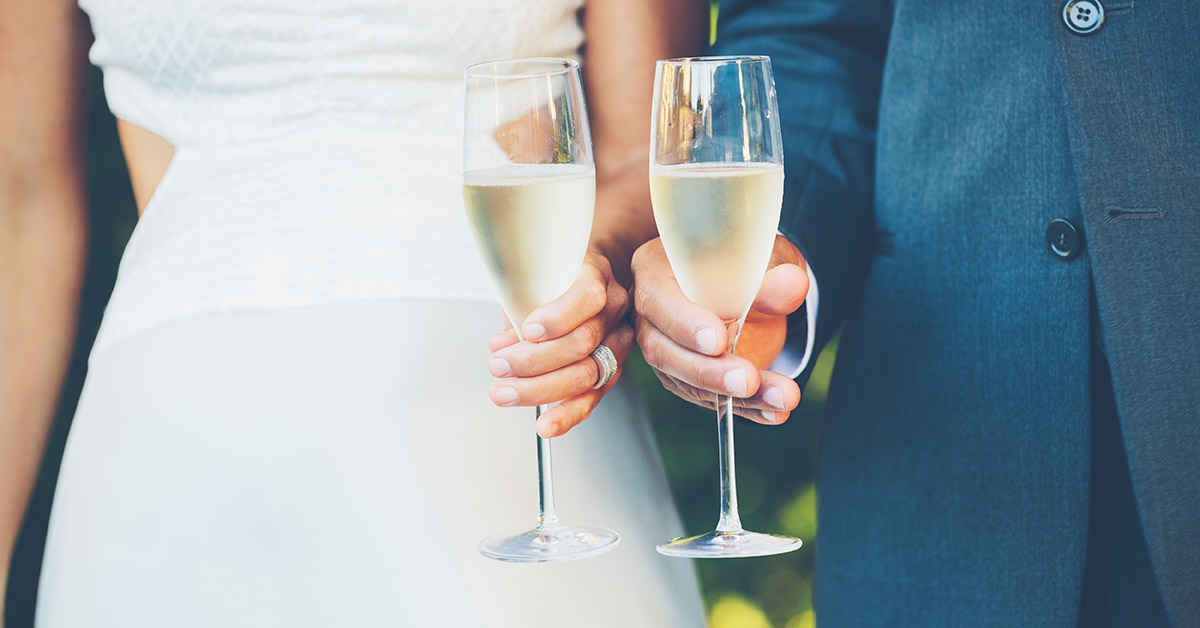 The toasts and speeches usually take place when all the guests are seated and have already begun eating the first course. In the case of a buffet, this means they have full plates of food in front of them. In the case of a seated dinner, it means they have their salad or appetizer plates.  But, the order of speeches and toasts varies. 
"Some people think that first the father of the bride should give his toast and speech, then the groom, and then the best man," says Conway. "That is the very traditional model. Other people think you should start with the best man and the maid of honor, then the newlyweds followed by other family members." The bottom line? "Plan the order that works best for you—and make sure that everyone knows what that order is, so you don't have an awkward moment when people stand up at the same time."
Guests Dancing
Your guests will definitely enjoy the chance to get up and move their legs on the dance floor after the wonderful meal you have served them. When you choose music, keep in mind all the different ages and tastes of your guests. "You need to have music that you love, of course, but offering a variety of faster and slower songs, as well as more traditional and more contemporary, means that everyone will have something to inspire them," Conway says.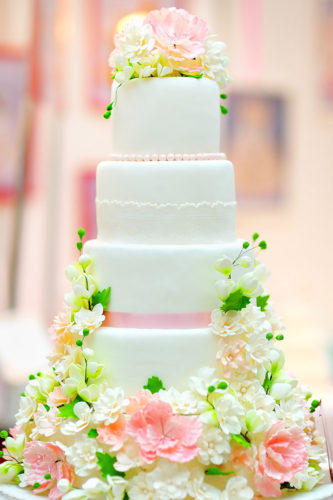 Cutting the Wedding Cake
During a seated dinner this could take place after the first course, since the cake might become the dessert course.
Or, it often takes place during the last 30 to 90 minutes of the reception, or about 45 minutes after dinner has ended. It's when coffee and other desserts are served, and is just before you and your partner take off on your first adventure.
Many guests will consider it perfectly fine if they leave, too, right after you cut the cake. "Remember that this is a perfect time to thank guests again for coming," says Conway. "Even if you have thanked them already, they will love to hear it one more time."
The Wedding Reception Bouquet and Garter Toss
Some brides don't wear a garter but if they do, this is often when the the groom takes the garter off the bride's leg and throws it to the single men for one to catch.
She usually tosses her bouquet to the single women at the wedding, and tradition is that the one who catches it will become engaged very soon. "If you toss both, it would be traditional for the people that catch them to dance together," Conway says.
The Farewell
There are oodles of ways that guests can say their farewell as you depart the reception. At night, they can line up and form an arch of sparklers that you can walk under.
Whoever is in charge of this (not you!) should make sure they're lined up about three to five minutes before you want to go. If you have a DJ, he or she can announce this.
Snacks
If your reception is going to extend late into the evening, you may want to follow the popular trend of serving snacks to keep their energy up. "Think bite-sized snacks," Conway says. "Keep in mind that some people are vegetarians and children can be picky eaters. So include some things that everyone is sure to enjoy."
Also, don't forget to have someone pack snacks for you! "Couples often tell me that they didn't realize how hungry they were until after the reception was over," Conway says. "I always send my clients away with a pretty box of food that they can eat back in the hotel room or on the car ride there. A small meal and a bottle of Champagne is a wonderful way to begin your first time alone together as a married couple."
Got questions about your wedding reception?
Leave a comment and I'll ask Tony to answer it! Plus visit his website for Legendary Events.