I love asters (Aster spp.) for the cheerful notes they add to my garden in summer. Generally they're low maintenance plants and it's easy to grow asters from seed. They resemble daisies with their star-shaped heads and they attract butterflies. Aster is a genus of plants in the Asteraceae family. There are about 180 species of asters in total.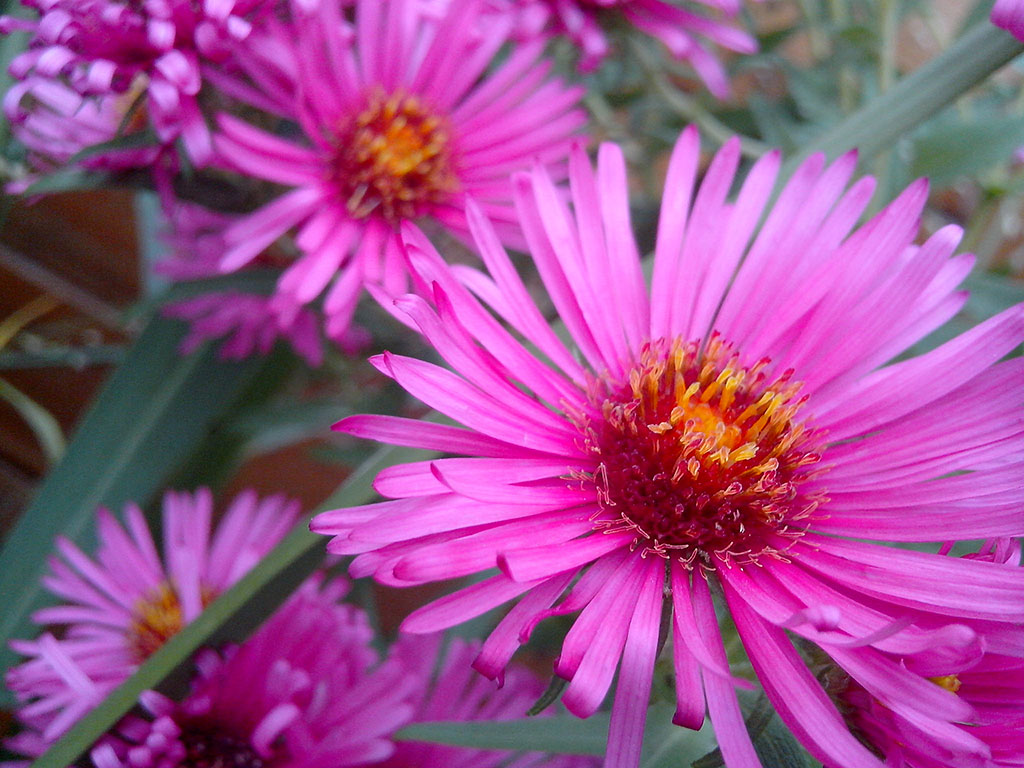 ---
>>Affiliate notice: I research every product I recommend, and I only give high marks to the very best. Some of the links here may be affiliate links, which means I may receive compensation from companies if you purchase from them. This is at no cost to you and it helps me keep this website running. So thanks for helping me! I independently own this site and the opinions expressed here are my own.<<
When asters bloom
Asters bloom in summer and fall. For a great article about how to care for cut flowers and foliage, check out the article by the University of Illinois Extension Service.
Size
Some varieties are compact, while others can grow as tall as 8 feet and will require staking. If you want to keep the plants on the compact side, prune or pinch them back in midsummer.
---
Watering asters
Getting the right moisture level is the key with them; too little or too much water and they may not flower properly. So just keep an eye on them to spot any issues early on, especially when they're young.
When you grow asters outside or in containers, be sure to give them 1-2 inches of mulch to prevent the soil from drying out too much.
Also, try to water them at ground level. They're susceptible to powdery mildew and fungal diseases, and keeping the leaves dry is a good preventative measure. The mildew won't kill the flowers, but it won't look pretty.
Pests
The main culprit you may battle is gray lace bugs, which like to feed on the succulent stems.
Where to plant asters
Asters fit in well in borders, wildflower gardens, rock gardens, dry zones, and around water features like ponds.
If you want to buy aster plants and seeds
More facts on how to grow asters:
TYPE: Perennial, Annual, Biennial, Subshrub
ZONES: 3-9
LIGHT REQUIRED: Full sun to partial shade
HEIGHT: 1 to 8 feet
SPREAD (WIDTH): 1 to 4 feet
FLOWER COLOR: Pink, White, Blue, Purple, Lavender
SEASONAL DETAILS:
Blooms in fall and spring
Sprinkle seeds directly outdoors
SPECIAL FEATURES:
Drought tolerant
Attracts birds
Low maintenance
Great for containers
Great for cutting
Many attract butterflies
HOW TO PROPAGATE:
Leaf cuttings
Division
Seed
COMPANION PLANTINGS:
Mums, especially fall-blooming varieties
Goldenrod
Coneflowers
---
Which are your favorite varieties of asters? Leave a comment below!