If you have the energy and means to build a fire pit in your backyard, you'll get something that can literally last forever – and it will add value to your house if you ever sell it.
The downside is that built-in fire pits (as opposed to mobile, pre-fab fire pits you can buy) require hauling a lot of heavy rocks and gravel, so you may want to enlist paid helpers to get it done. The materials you use will vary, but the common elements include a gravel base, fireproof stones, and a steel liner.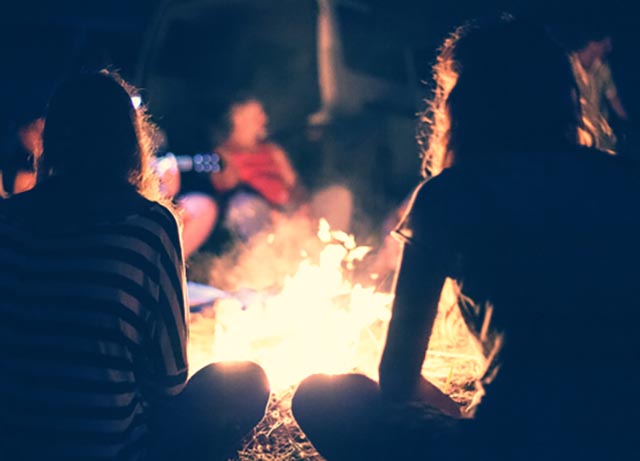 Here are the best articles and videos I found that explain how to build a fire pit, step-by-step:
---
>>Affiliate notice: I research every product I recommend, and I only give high marks to the very best. Some of the links here may be affiliate links, which means I may receive compensation from companies if you purchase from them. This is at no cost to you and it helps me keep this website running. So thanks for helping me! I independently own this site and the opinions expressed here are my own.<<
---
1. Build a Fire Pit: Good Guide for Total Beginners
This video from the DIY Network really speaks to homeowners who are willing to do the work, but don't have a lot of DIY experience. Basic instructions start with choosing a location for the pit and marking the diameter with a piece of string; the end result is a simple, round fire pit.
2. Build a Fire Pit with Masonry blocks and No Mortar
I really like the simplicity of this article by Popular Mechanics that teaches with very few words and easy-to-understand photos — easy is you are an experienced DIY-er. It consists of two rows of masonry block and a cap stone, so no mortar is required.
But you still need to apply masonry adhesive to make sure the cap stones stay in place. At the end of the photos, they also show how to build half-log benches that look great.
3. Build a Fire Pit with Concrete Block, Capstones, and Mortar
This article from This Old House magazine does a great job of explaining how to build this round stone fire pit. (I've written for TOH many times and they really do their research!)
The editors rate the difficulty level of this project as "hard," and the total cost at about $500 (that doesn't include any hired labor).
Tools required include things like a brick hammer, cold chisel, and grinder. Plus, you have to be comfortable working with mortar. So it's not for the casual weekend builder. But, if you're up to the task, this fire pit rocks!
For a TOH video of how to build a fire pit, check this out:
4. Build a Fire Pit Out of Brick
I really like this article by The Family Handyman that describes in detail how to build a brick fire pit. The sites ranks it as a multi-day project of moderate complexity, and the total costs are between $100 and $500.
The project is explained by Doug Montzka, a concrete and masonry specialist from St. Paul, MN (where the freezing cold winters are probably keeping him building a ton every year!).
Materials include things not for the faint of heart—such as five 80-lb. bags of mortar and 10 80-lb. bags of concrete mix. Montzka also has this great advice:
Also check the fire pit code in your area. Most require a fire pit to be 25 ft. away from any structures and overhanging trees. Think about how the prevailing winds blow through your backyard. Don't locate your pit upwind of your patio or where the smoke will blow into your windows or those of your neighbors.
5. Build a Fire Pit Using Slate, Lava Rock, and Blue Glass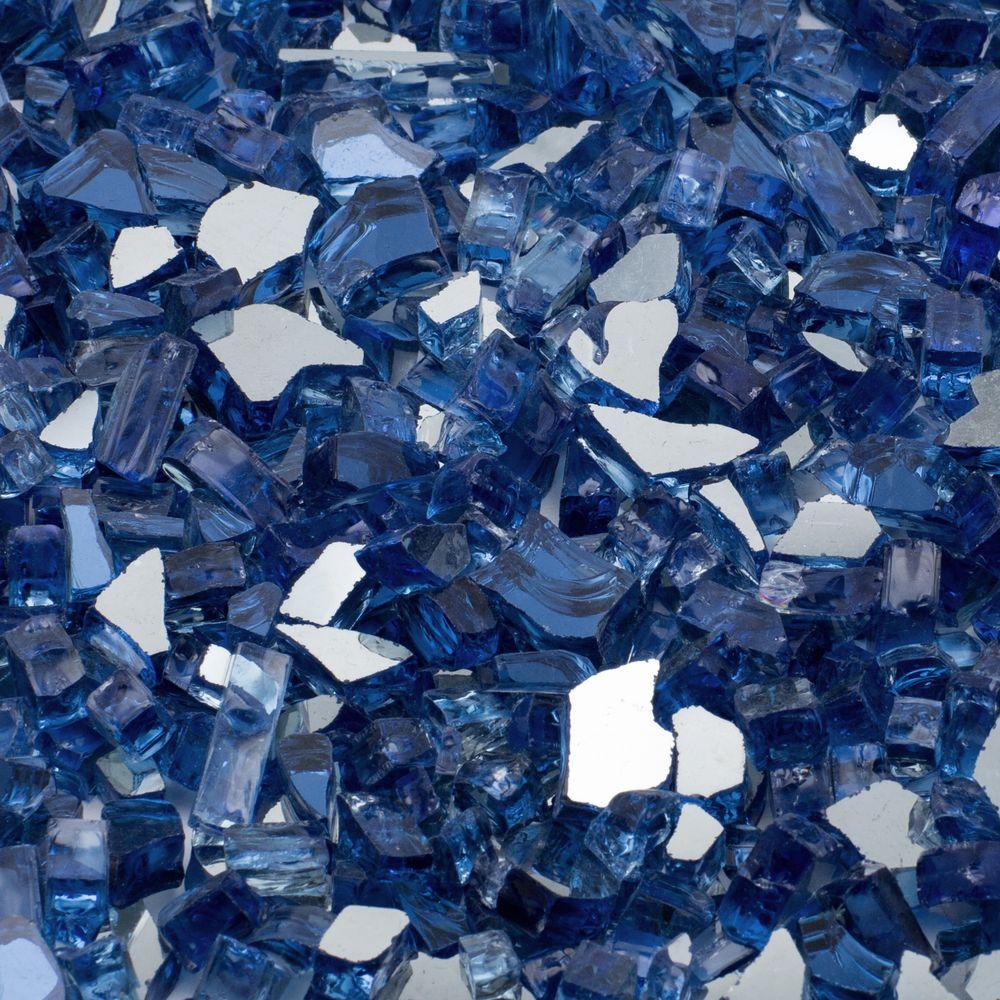 HGTV's video with lava rock and blue tempered fire glass gets a little more stylish than others I found, but it's definitely geared towards people who know construction basics — including how to mix concrete and pour it into a form. The reason is that they build the pit onto a dirt bed, so they have to make a concrete base.
If you want to build one on an existing paver or concrete base, read instead this article by HGTV.
Side Note about Building Fire Pits and Fire Codes:
I also found this on the Allstate Insurance blog:
In some part of the country–areas prone to wildfires, for instance–disclosing your fire pit may be a requirement of your homeowners insurance policy. It may also be a good idea to check in with an insurance agent to understand any potential impact a fire pit may have on your coverage.
To check on the fire code where you live, do a search for "fire code for fire pit" and the name of your town, using a search engine like Google or Bing. Or, you could also call your local fire department and ask them!
---
Any advice about how to build a fire pit at home? I'd love to hear it. Leave a comment!