Blackberry pudding gives me a warm feeling of nostalgia for summer. It reminds me of wandering through fields in Massachusetts, picking fruit as I walk, or hiking on woodland mountain trails here in Georgia, where they grow high above the valleys.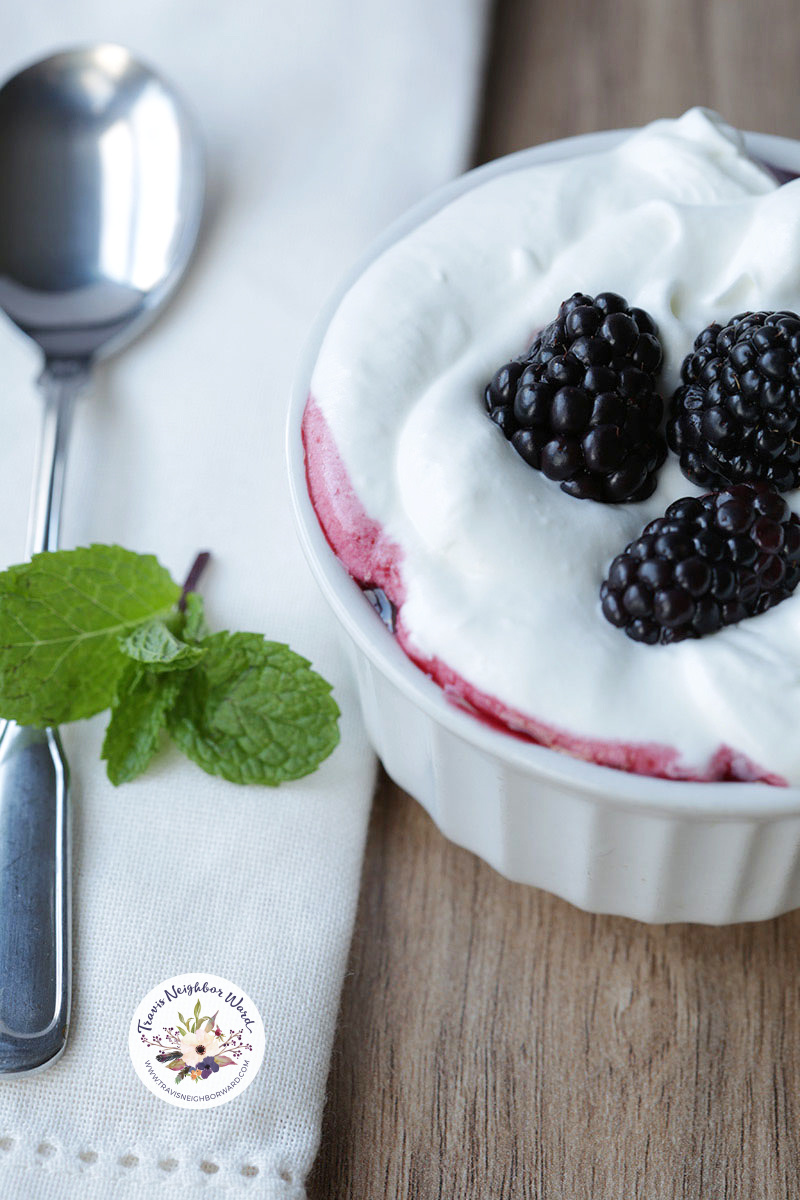 As a gardener I know that blackberry plants are invasive and will take over any spot of land to form a dense, and often prickly, bramble. For me this only adds to their wild magic — but of course it's their sweet, yet mild, taste that I love most.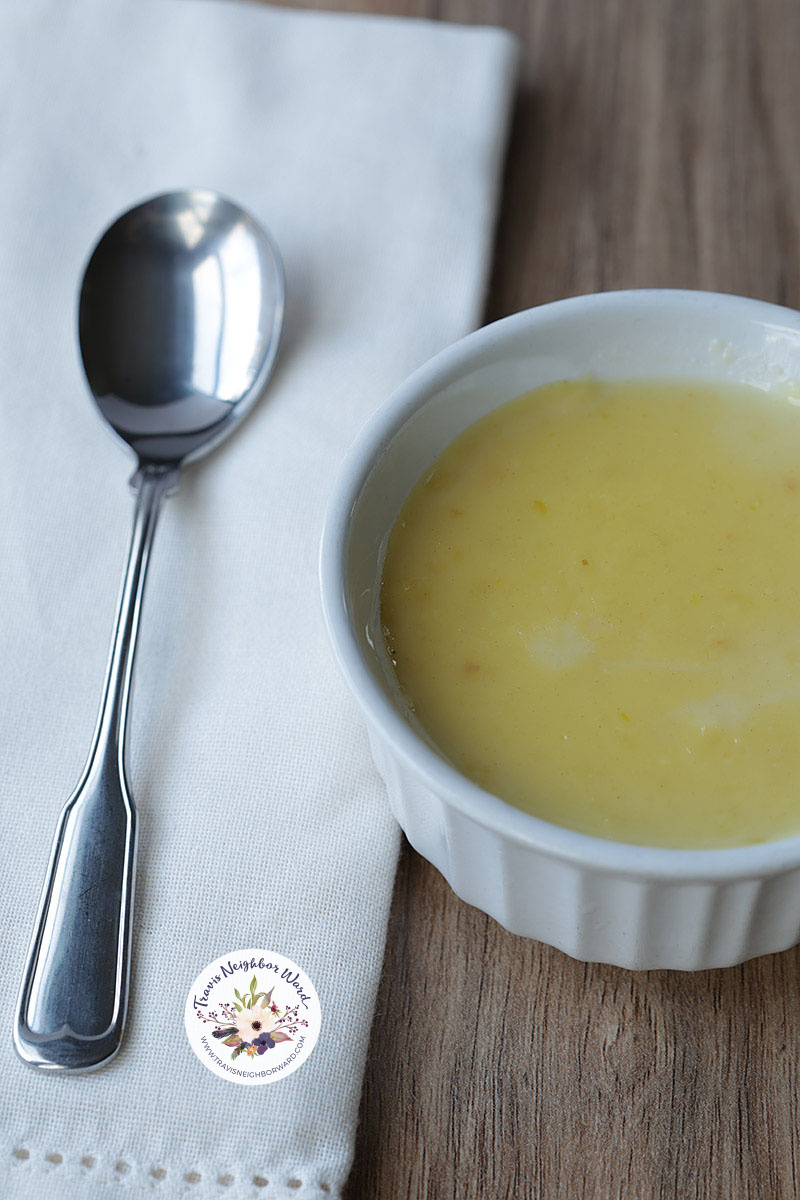 I like this recipe in particular because it's delicious and pretty, thanks to the saturated color of the berries, which adorn the top of what is otherwise a simple (but satisfying) vanilla pudding. What makes it even more special is the blackberry syrup that sits on top of the surface just below the whipped cream, creating a stunning visual contrast that makes me think of a bride holding a bouquet of violets or irises.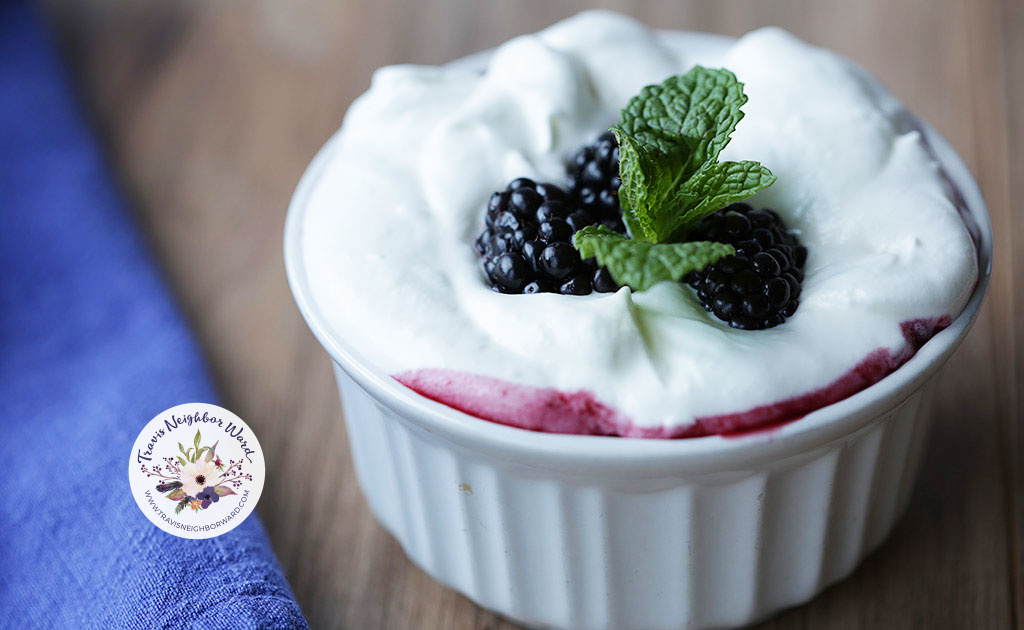 It's also super easy to make. What's takes the most time is babysitting the custard on the stove to make sure it doesn't burn. Definitely commit to that. Even if you scoop off the part that isn't burned, that taste will linger. I prefer to use a whisk over a spoon, to break up any chunks that might form.
>>If you love berries, also try these yummy recipes:
Here's the blackberry pudding recipe:
Yield: Serves 4
Prep Time: 15 minutes
Cook Time: 6 minutes
Difficulty: Easy
1/2

cup

+ 1 tablespoon sugar

1/3

cup

all-purpose flour

1/8

teaspoon

salt

4

egg yolks

2

cups

low fat milk

1/2

teaspoon

vanilla extract

2

cups

blackberries

2/3

cup

regular whipping cream

2

tablespoons

sugar

Garnish: fresh mint
Blackberry Spread:
In a food processor, puree 1/2 cup of blackberries.
Put in a small saucepan. Add 1 tablespoon sugar and 3 tablespoons water.
Cook until it thickens.
Pour through a fine sieve, pressing down on it with a wooden spoon to extract as much juice as possible. Throw away the seeds. (Time saver: skip this step and include the seeds.)
Set aside to cool.
Pudding:
In a medium saucepan combine 1/2 cup sugar, flour and salt in a medium saucepan.
Add egg yolks and milk; whisk together.
Cook over medium heat for 6 minutes, whisking frequently until it thickens.
Remove from the heat and add the vanilla; stir.
Cover with tinfoil and chill for two hours.
Whipped cream:
Beat whipping cream at medium speed, gradually adding 2 tablespoons of sugar, until soft peaks form.
How to serve this blackberry pudding:
When you're ready to serve the pudding, pour a layer of the blackberry spread over them.
Add a dollop of whipped cream and top with the remaining fresh blackberries.
Garnish with fresh mint leaves.
---
I'd love to hear from you if you try making this blackberry pudding! Please leave a comment.