This is the easy spinach quiche recipe I make that my kids can't get enough of. The first time I cooked it, I didn't tell them until after the first bite that it contained spinach. I figured it was a good way to work in that healthy green on the sly. They were surprised — and I was delighted. What makes it so easy? You can prep the ingredients in advance, and it only takes 10 minutes.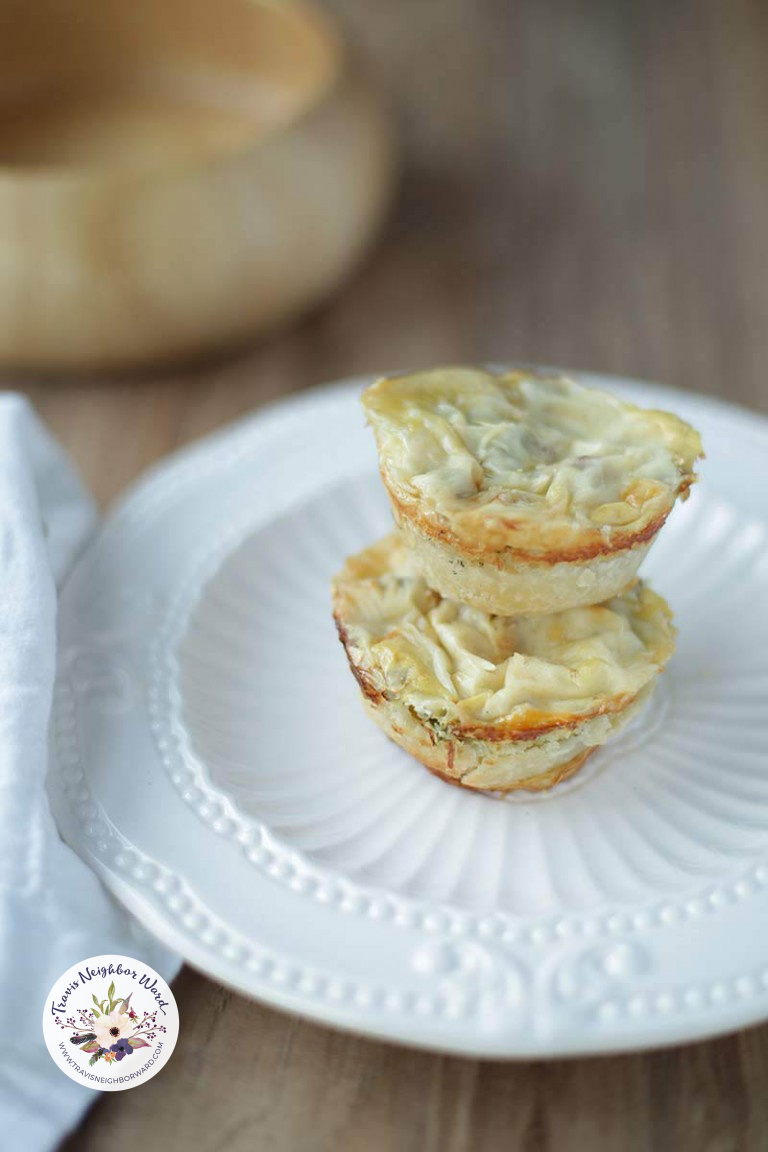 Just as I do for all of my everyday quiches, I buy rolls of low-fat pie crust dough from the grocery store, which cuts down on prep time dramatically.
You could make this as one large quiche, but I like making a dozen minis, which this recipe is geared towards. Basically you cut out circles of dough and press them into a muffin tin. It couldn't be easier than that!
I'm happy to report that using fat-free sour cream and mozzarella tastes great, as does the lean turkey bacon. And even though it includes some eggs, most of the fat in eggs is the unsaturated kind.
These quiches are best served hot, straight out of the oven. But you can reheat them in the microwave or freeze them for future meals, and they'll be just as delicious. In other words: easy, easy, easy — the way I like it in my busy life.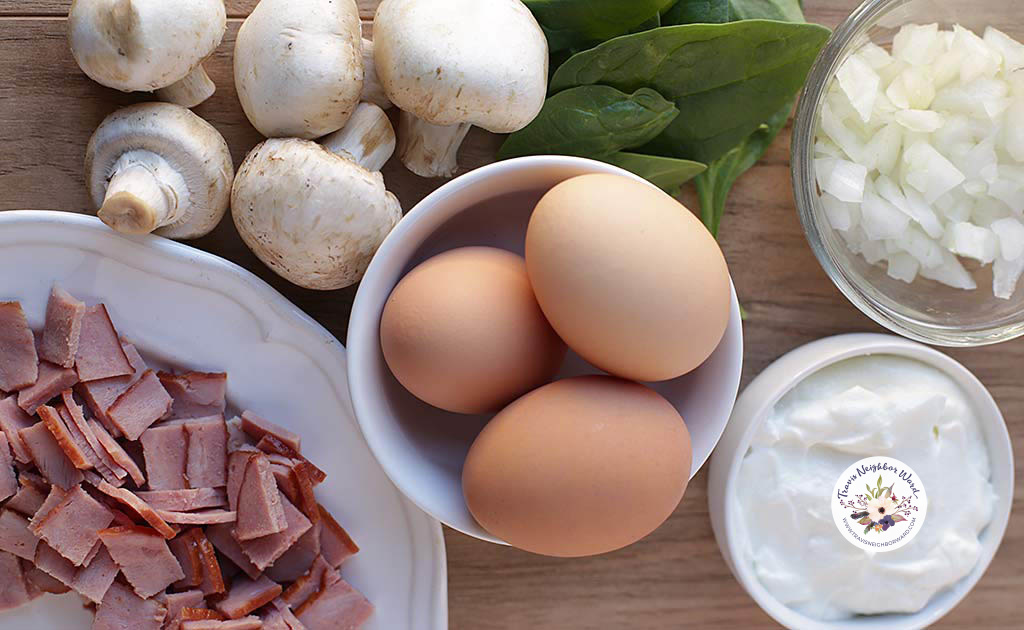 Yield: 12
Prep Time: 10 minutes
Cook Time:25 minutes
Difficulty: Easy!
3

whole eggs plus one egg white

1/4

cup

fat-free sour cream

4

tablespoons

sweet onion, chopped

4

white mushrooms, minced

4

tablespoons

turkey bacon, chopped

12

large baby spinach leaves, chopped

1

cup

fat-free mozzarella cheese, shredded

1

Pie crust dough, enough for 1 crust

Salt and pepper to taste
Heat oven to 350 degrees.
Roll out dough. Using a 3- to 4-inch circular cookie cutter (or any round object this size, plus a sharp knife), cut out circles from the dough.
Grease a muffin tin with canola oil cooking spray.
Press the dough into the muffin tins. Because the cheese will fill in the top, you don't need to worry if the dough doesn't exactly meet the rim of the tin.
In a bowl, mix the eggs and sour cream. Whisk them together until smooth.
Add to the egg and sour cream mixture the onion, mushroom, turkey bacon, spinach and half the cheese. Mix well with a spoon.
Pour into the muffin tin.
Sprinkle the remaining cheese on top, then add salt and pepper.
Bake for 10 minutes and check. If the top is browning too rapidly, cover with tinfoil.
Bake for another 11-14 minutes until the top is firm and the cheese is melted.
Serve warm. You can also refrigerate for later and reheat in the oven or microwave.
What do you think of this easy spinach quiche recipe? I'd love to hear from you.