When I lived in Florence, Italy, for five years one of my favorite things to do was head to a bar with my friends and drink an icy glass of sparkling lemonade. Forever fans of a little drama and lots of sweets, Italians love mixing fruit and soda water to give it an exciting zing! This Italian raspberry lemonade recipe combines two of my favorites.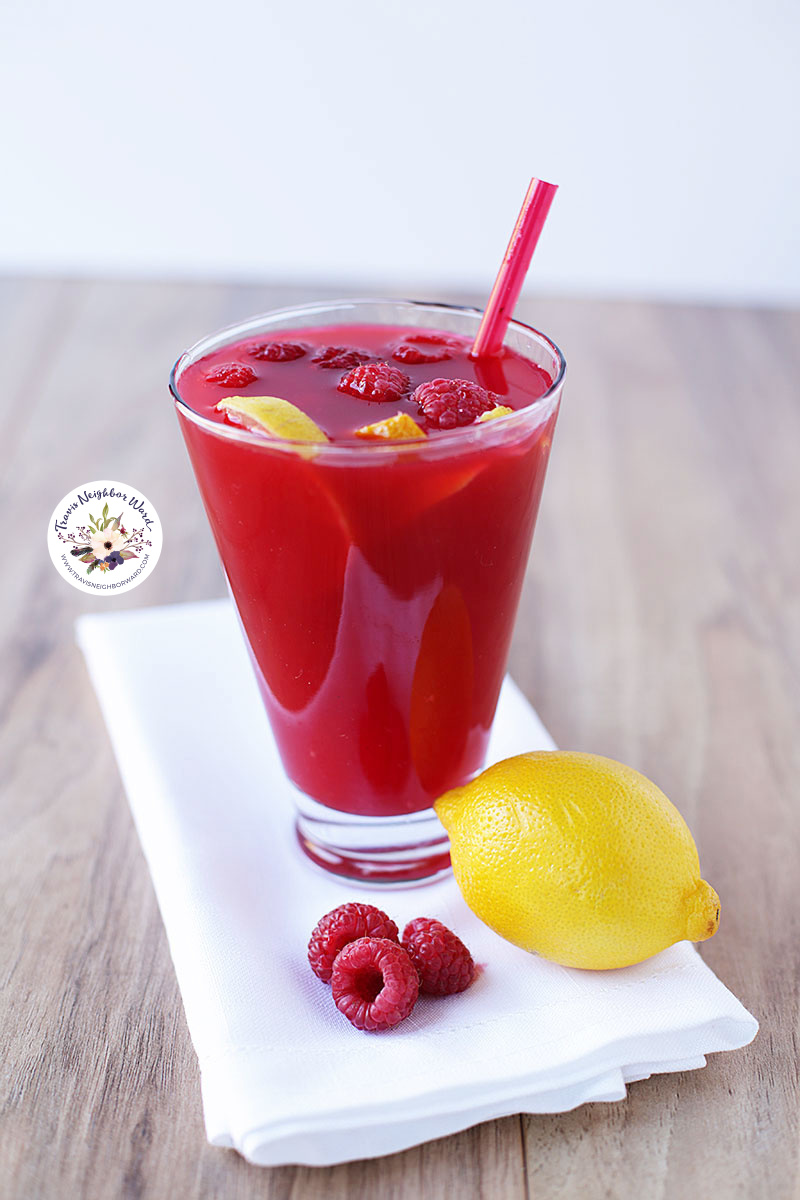 What makes this recipe different from others is the addition of basil simple syrup. That may sound complicated, but it's easy make and delicious. The basil adds a subtle taste that wont' make you think, "Oh, this has basil in it." Rather, it will just make you think it's delicious!
When you serve it, it's fun to thread raspberries along the straws (great for the kids!). Or you can make ice cubes with berries embedded in them. This is also a great base for an alcoholic cocktail…
Here's the raspberry lemonade recipe:
Yield: 6 cups
Prep Time: 20 minutes
Cook Time: 10 minutes
Difficulty: Easy
2

cups

Italian Lemonade with basil simple syrup (see recipe link below)

3

cups

fresh or frozen raspberries (about 12 ounces)

1

cup

sugar

1/2

cup

water

1

-1/2 tablespoons grated lemon peel

2

-liter bottle of sparkling water or club soda

Ice cubes
Make the lemonade with basil simple syrup from this recipe
In a saucepan, combine the raspberries, sugar, and 1/2 cup water.
Stir often over medium heat for about 5 minutes.
When the sugar is dissolved (and the berries are thawed, if you're using frozen berries), boil for 3 minutes.
Remove from the heat snd strain it into a bowl. Press down on the mixture with a large spoon or ladle to extract only the juice.
Throw away the pulp.
Add the lemon peel and set aside.
When the raspberry juice has cooled, add it to the Italian lemonade.
Pour into glasses with ice, and garnish with fresh raspberries and slices of lemon.
---
Let me know if you make this raspberry lemonade recipe! Any suggestions for ways to use it in cocktails?