I grew up eating at my Nonna's (grandmother's) house every week, and this traditional ragu sauce recipe brings me right back. Nonna was born in New York City, but her parents were from Bologna, Italy, which is famous for its homemade pasta. It wasn't until I traveled to Italy for the first time, when I was a junior in college, that I had a chance to eat in their hometown.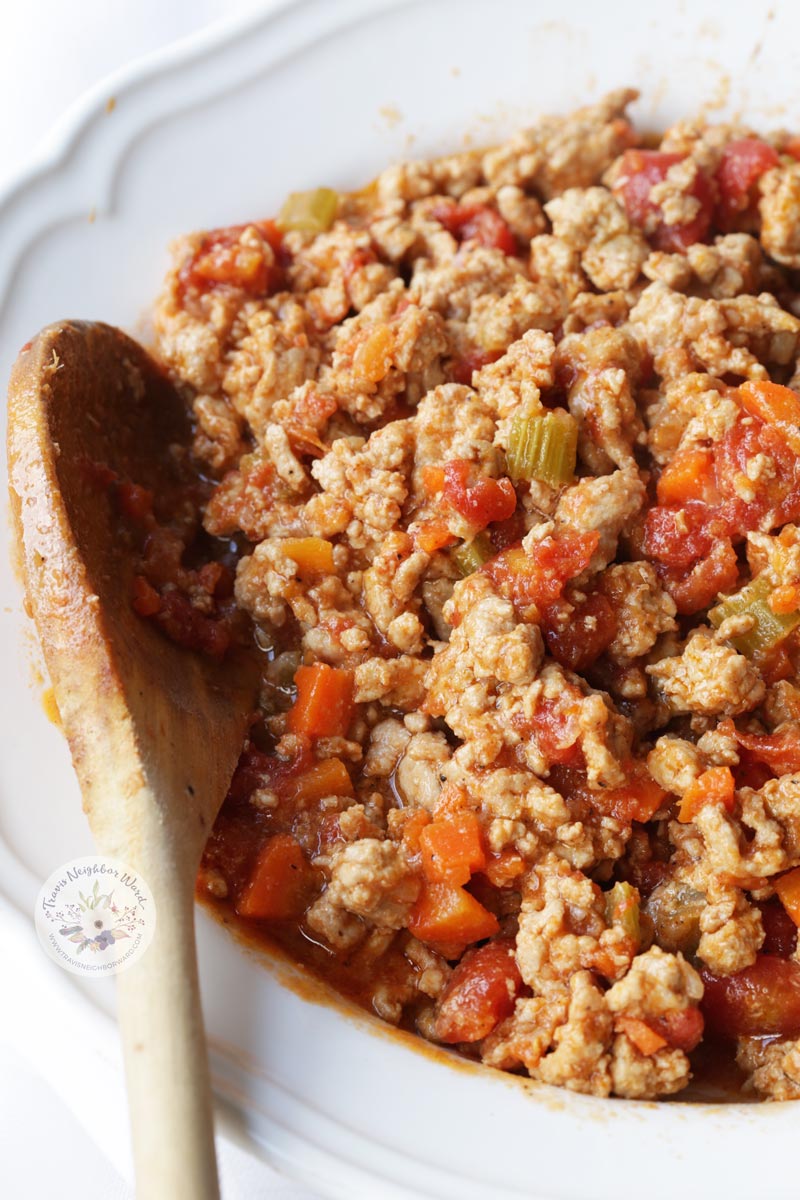 I had lunch at a tiny restaurant on a side street in the town center, and I dined on homemade pasta with authentic ragu sauce. It was a simple and delicious meal — and I felt proud that it was part of my heritage. (Here's a list of traditional Italian food you should try when you travel to Italy.)
An authentic Bolognese ragu sauce recipe has three kinds of meat: ground veal, ground pork, and pork bacon. I prefer substituting all of them with ground turkey, but I favor the dark meat because it includes a bit of fat.
You'll find that classic recipes also call for whole milk, but I think it's unnecessary; low-fat milk works just as well. I've specified white wine (I prefer a dry white like Pinot Grigio), but you can replace it with red if you want a stronger, richer taste.
This sauce is great when served over any kind of pasta, especially the longer varieties (spaghetti, linguine, and fettuccine), penne tubes, or sandwiched between layers of pasta and Italian bechamel sauce in lasagna.
Note that this recipe calls for simmering the sauce for about two hours. That's the minimum. The longer you cook it, the better it will taste — and leftovers will taste even better!
Prep Time: 15m
Cook Time: 2h 10m
Total Time: 2h 25m
Serves: 4
Ragu sauce recipe ingredients
2 tablespoons olive oil

1/3 cup sweet Vidalia onion, minced

1 carrot, minced

1 celery stalk, minced

1/4 cup dry white wine (e.g., a Pinot Grigio)

1 cup low-fat milk

16 ounces ground turkey

14 ounces can of chopped tomatoes, unsalted

1 cup water

salt and black pepper to taste (I put 1/2 teaspoon of each)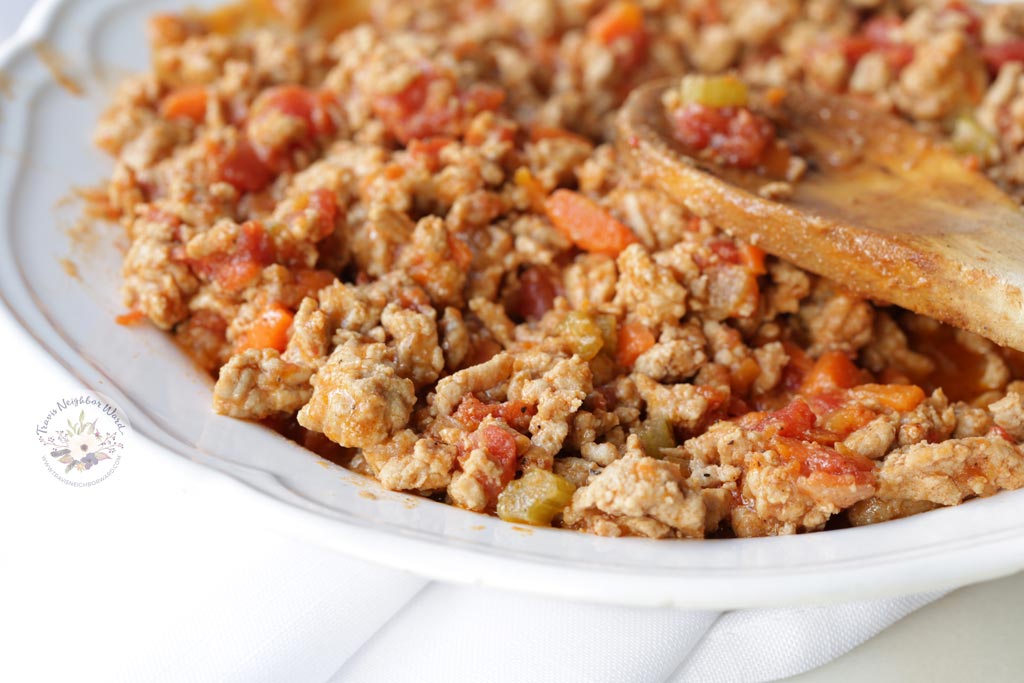 Instructions
In a large frying pan or sauce pan, heat oil on medium-low heat on the stove for 1 minute.

Add onion, celery, and carrot. Cook until the onion is translucent and the other vegetables are soft.

Add the meat and increase heat to medium-high.

Stir frequently with a fork, making sure to break apart clumps that form, until the meat has browned.

Add the wine and cook for 5 minutes to let it evaporate.

Add the tomatoes, salt, and pepper.

Raise the heat to high and bring it to a boil.

Lower the heat and add 1 cup water. Simmer for 2 hours at least.

Add the milk, stir, and cook for another 10 minutes.
Bon appetito!