I lived in Florence, Italy, for five years in my early twenties. When I look back at that time, one of the things I remember with the most fondness is the food. I grew up in an Italian-American family, so I thought I knew traditional Italian food well.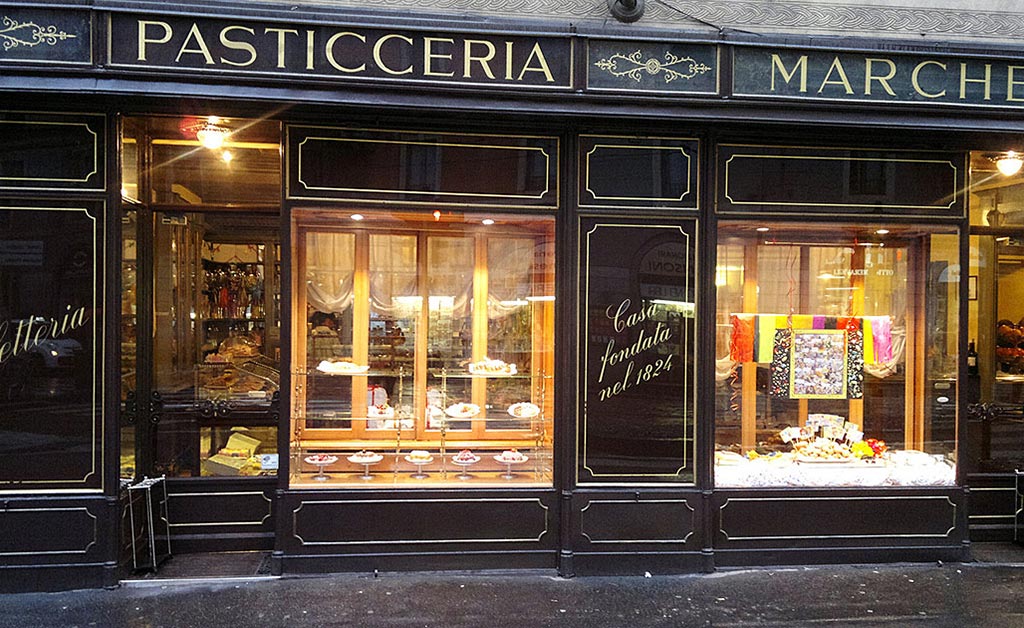 But, when I got there I realized that there was so much I didn't know—including some foods that were completely foreign to me, like tripe (trippa) and wild boar (cinghiale), two Florentine favorites I can't say I ever came to enjoy. I also learned that Italian cuisine is as particular to each region and town as the dialects their residents speak.  Still, there are certain favorites that you can find in any area you visit. If you're traveling to Italy on vacation, here are the foods and dishes you won't want to pass up.
Risotto with truffles and saffron
The other risotto dish you have to try is made with truffles and saffron. This heady side dish has a very strong taste. Luckily you don't need many truffles to make rice taste delicious (even a few slices can be enough), so you can get the full experience without spending a lot on this dish. Otherwise truffles can be very expensive.
Homemade pasta with authentic ragu sauce
The capital of homemade pasta is largely considered Bologna, and the town is also known for its delicious ragu sauce, made with ground meat, tomatoes, and vegetables. But, I've never had badly made pasta or ragu anywhere in Italy. Wherever you go, I recommend that you order fresh ravioli or pappardelle, which is like a very wide version of linguine. If you're a vegetarian, try it with an "al pomodoro" sauce, which is a basic, meatless tomato sauce.
Risotto with porcini mushrooms
I used to go mushroom hunting on a regular basis when I lived in Tuscany, and finding porcini mushrooms isn't easy. They only grow in certain types of woods, and only after a certain amount of rainfall is followed by very specific temperatures. Basically they're mushroom primadonnas. Porcini have a strong, distinct flavor that you'll never forget—and even dried porcini can't convey the full experience that comes with eating them fresh. Combine them with authentic risotto, a slow-cooked rice dish, and you've got yourself a vacation memory you won't forget.
Freshly baked focaccia
I used to head to the pasticceria, or pastry shop, with Florentine friends before the crack of dawn, to get focaccia bread right as it came out of the oven. We weren't alone—the piazzas were full of young people doing the same thing. This sponge-like bread is covered in a light layer of olive oil and salt, which may not sound appealing but believe me, it's worth waiting in line for.
Bruschetta
Italians make this delicious dish by toasting their bread, rubbing garlic on it while it's hot, and topping it with fresh tomatoes, basil, and olive oil. It's a great appetizer before any meal, at any time of the day or evening. My kids love it!
Wood oven pizza
What I love about northern Italian pizza is that it has a very thin crust, and is often topped with all kinds of delicious ingredients. As you get farther south, the crust gets thicker. Italians love pizzas with things like tuna, olives, arugula, and more. Be daring and try one that you'd never find back home.
Traditional unsalted Tuscan bread
Florentines eat this pretty much every day to sop up pasta sauce, but to Americans it tastes oddly flavorless. Still, I think it's a good idea to buy at least one loaf so you can eat the way the natives do. The bread originated in ancient times when poverty was more widespread and salt commanded a premium price. Eating it now is like bonding with the past—something Tuscans love to do.
The most dangerous Italian food: Gelato
Italian ice cream, or gelato, is different from the ice cream you buy anywhere else. It's dense, concentrated, and comes in flavors you wouldn't expect. On my most recent trip to Rome I tried basil ice cream, which was surprisingly refreshing. Some of my favorite flavors include pistacchio (pistachio) and riso (rice). Try eating it just once a day. It's that hard to resist.
Tiramisu
If you like coffee you'll love authentic Italian tiramisu. This sponge cake is soaked in it, and includes mascarpone cheese and usually a light dusting of chocolate powder. It's a great way to end a good meal.
---
What's your favorite traditional Italian food?