Driving the Ring of Kerry in Ireland is an amazing experience! In June 2017 my family took a two-week driving trip throughout Ireland, and it included this road from Portmagee to Dingle. (For more about our trip, please visit my Ireland Travel Guide.)
For those who don't know, Portmagee is where you can catch a boat out to see Skellig Michael island, where the final scene in Star Wars: The Force Awakens was shot. (If you've seen the movie, remember when Rey climbs a rugged island in the middle of the sea, only to find Luke Skywalker there? That's Skellig Michael.)
We drove to Portmagee from Kenmare and the Killarney National Park, after we stayed at the Powerscourt Hotel. Dingle is one of the prettiest towns in Ireland.
I hope you enjoy this video I shot while my husband drove our rental car (with a stick shift and on the "wrong" side of the road, may I note for fellow Americans). Here's a map of the Ring of Kerry so you can get your bearings: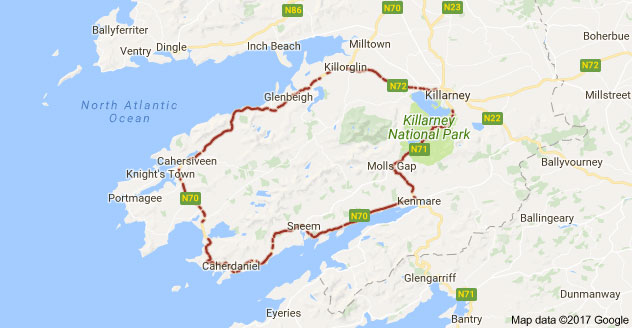 Here's the exact spot on the map where I shot this video, in case you want to take the same drive: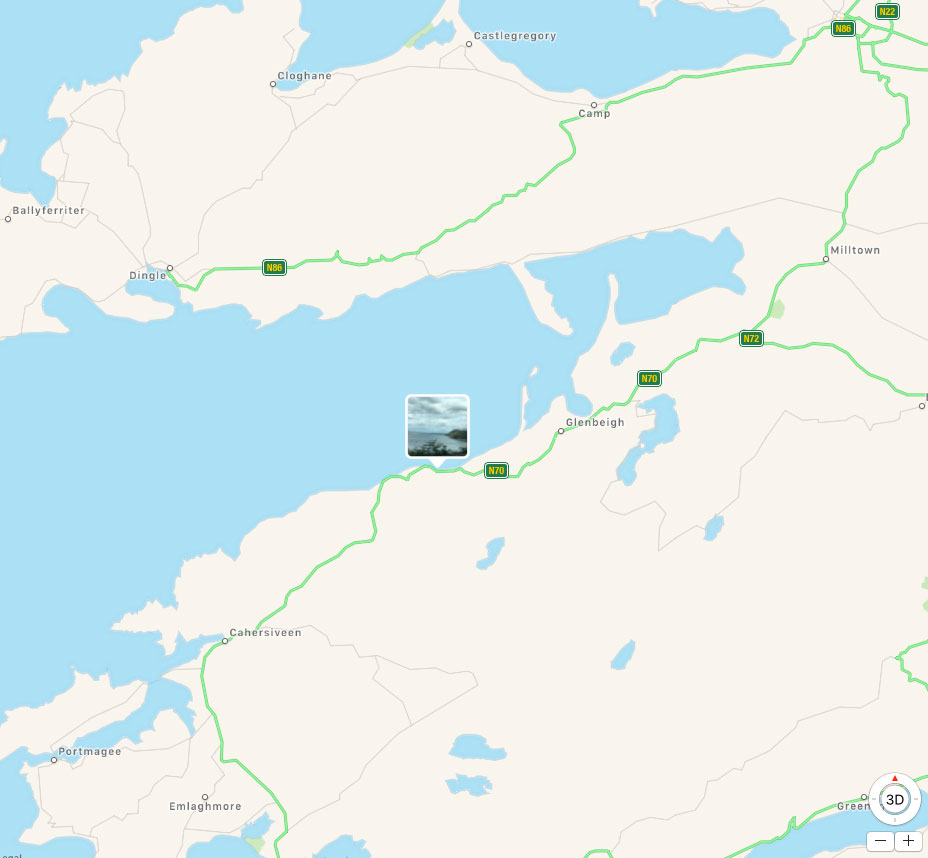 If you have questions about driving The Ring of Kerry, leave a comment below!
Join my travel newsletter!
Subscribe to get travel discounts, plus links to my latest travel articles via email.