There are few cities in the world that bring as much personality to the big screen as New York. I used to live there, and every time I see Manhattan in a movie it brings back memories of working at Departures Magazine and living on the Upper West Side above a Krispy Kreme donut shop. (Long story; it was a cute family cafe when I moved in….) But New York City Netflix movies are a special treat — especially the romantic ones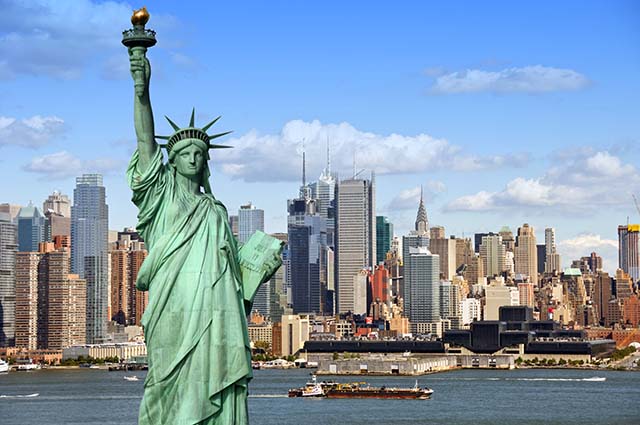 Love in the midst of the busiest place in America? It's sure to be wacky, dark, supernatural, or hilarious. (For more travel movies that are streaming, see my list of Netflix movies set in Paris.) Without further ado, here are…
The 12 New York City Netflix Movies for Romance Lovers Who Don't Want to Wait for a DVD in the Mail: 
A Case of You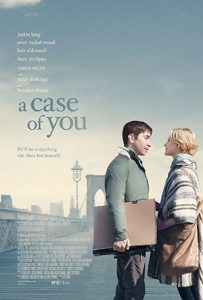 In this romantic comedy from 2013, Justin Long tries to conquer the heart of Evan Rachel Wood, a woman he meets online using a false profile. Set in New York City.
Along Came Polly
Ben Stiller stars in this romantic comedy about a very cautious man whose beliefs are challenged by a spunky former classmate (Jennifer Aniston). Set in New York City.
Cruel Intentions
Jesse Witherspoon, Ryan Phillipe, and Sarah Michelle
Gellar star in this movie from 1999 about two rich step-siblings who make it their life's goal to run the headmaster's daughter. Adapted from the French book Les Liaisons Dangereuses written by Pierre Choderlos de Laclos in 1782. Set in Los Angeles and New York City.
Ghost
This 1990 supernatural romantic thriller features Demi Moore as a woman whose husband (Patrick Swayze) was murdered, but comes back to help her. Filmed in New York City.
The Great Gatsby
Mia Farrow and Robert Redford star in this 1974 adaptation of the classic novel by Robert Fitzgerald. Set in Long Island.
Hitch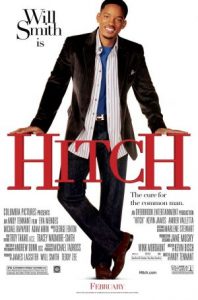 Will Smith is the lead in this romantic comedy about a pro dating consultant whose work goal is to teach nerdy men to get ladies. Also stars Eva Mendes. Filmed mainly in New York City.
Johnny Suede
A very young Brad Pitt stars in this 1991 movie about a young man who uses a woman with connections to help him become a musician, only to meet someone else who changes his way of seeing himself. Filmed in New York City and Brooklyn.
The Last Five Years
Anna Kendrick and Jeremy Jordan play a married couple dealing with their failed relationship. And yes, it's a musical. Filmed in Ohio and New York City.
New York, I Love You
Filmed in 2008, this romantic drama includes several love stories that include big stars like Shia LaBeouf, Justin Bartha, Bradley Cooper, and Natalie Portman.
People, Places, Things
Jermaine Clement stars in this romantic comedy about a professor and graphic novelist whose girlfriend leaves him to take care of their 5-year-old twin daughters alone, making dating pretty tough. Filmed in New York City, Brooklyn, and Queens.
Serendipity
John Cusack and Kate Beckinsale meet while shopping and hit it off, even though they're both romantically involved with other people. Will they end up together? They leave it to fate by writing their numbers down for each other in an old book and a $5 bill. Much of this romantic comedy was filmed in New York City.
Walking and Talking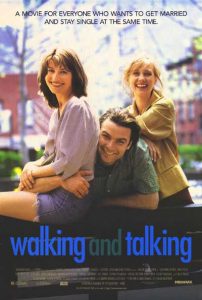 This 1996 romantic dramedy is about two best friends (Catherine Keener and Anne Heche) who make different choices as one gets married and one remains single. This is on Entertainment Weekly's "Top 50 Cult Films of All Time" list. Filmed in New Jersey and New York City.
---
What are your favorite New York City Netflix movies?  Leave a comment!