The best camping food is easy to carry if you're hiking; doesn't need to be refrigerated or can be stored on ice packs for a day; and will give you all the energy you need to forge on.
Sounds easy enough, but if you don't get creative you just may be stuck gnawing on granola bars and eating from a can. (Been there, done that!)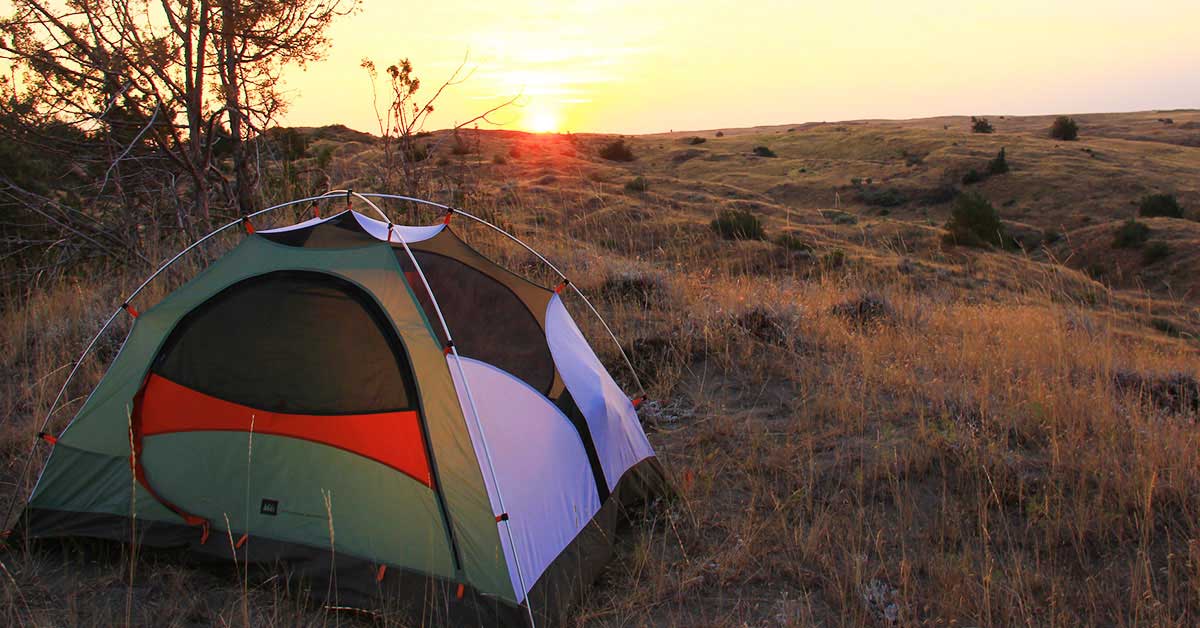 The list I've compiled here is based on extensive searches I did on Internet camping forums, where regular campers share their favorite choices. Of course it's not exhaustive; there are many other foods that are great to bring. These are what they consider the best ones that they never leave behind, whether for spring, summer, fall or winter camping.
For the best camping food to add flavor:
Seasoning and marinating packets. Marinate meat the night before you leave.
Pepper grinder and peppercorns
Cumin
Oregano
Vinegar
Olive oil
Dry salad dressing mix
Onion
Hot sauce
Great Breakfast Ideas:
Omelet in a bag: chop vegetables and cheese. Place in a Ziploc bag you can boil with eggs, and boil until it's cooked.
Instant oatmeal
Coffee (bring a coffee press!)
Tea
Fruit, especially things like small apples, oranges, and kiwis that won't be too heavy
Main and side dishes:
Uncle Ben's instant rice that you can boil in the bag
Ramen noodle mix
Canned food
French bread
Salad greens in bags
Lipton pasta and rice sides
Dinty's canned Beef Stew
Biscuit mix
Cornbread mix
Canned beans
Cream of chicken soup
Canned chicken
Quesadillas and burritos (pre-cook at home and wrap in foil, then stack them; see the recipe below)
Camping Snacks:
Granola bars
Snickers bars
Beef jerky
Baby carrots, already peeled
Nuts
5 of the Best Camping Food Recipes
Here are some great recipes by food bloggers that are easy to make over an open fire, anywhere you camp. You can find the actual recipes by going to the blogs directly.
Walking Tacos
Kristie of the Saving Dollars and Sense blog makes these tacos inside empty potato chips bags—and uses the chips within the dish! Get the recipe
Chili Campfire Bake
Kristen at Six Sisters' Stuff uses macaroni, chili, corn chips, and cheddar cheese to make this. Get the recipe
Breakfast Burritos Campfire Style
Deborah at Taste and Tell blog makes these ahead of time and wraps them in tinfoil. Get the recipe
Campfire Potatoes
Tiffany at The Daily Leisure blog mixes in red new potatoes, garlic, Worcestershire Sauce, and more. Get the recipe
Campfire French Toast
Stacey of the This Lil Piglet blog uses bread, egg whites, and strawberries to make this delicious breakfast meal. Get the recipe
---
What do you think is the best camping food and recipes? Please leave a comment.